One, two and you're done!
Serving Size: 2 drumsticks
Recipe Makes: 6 servings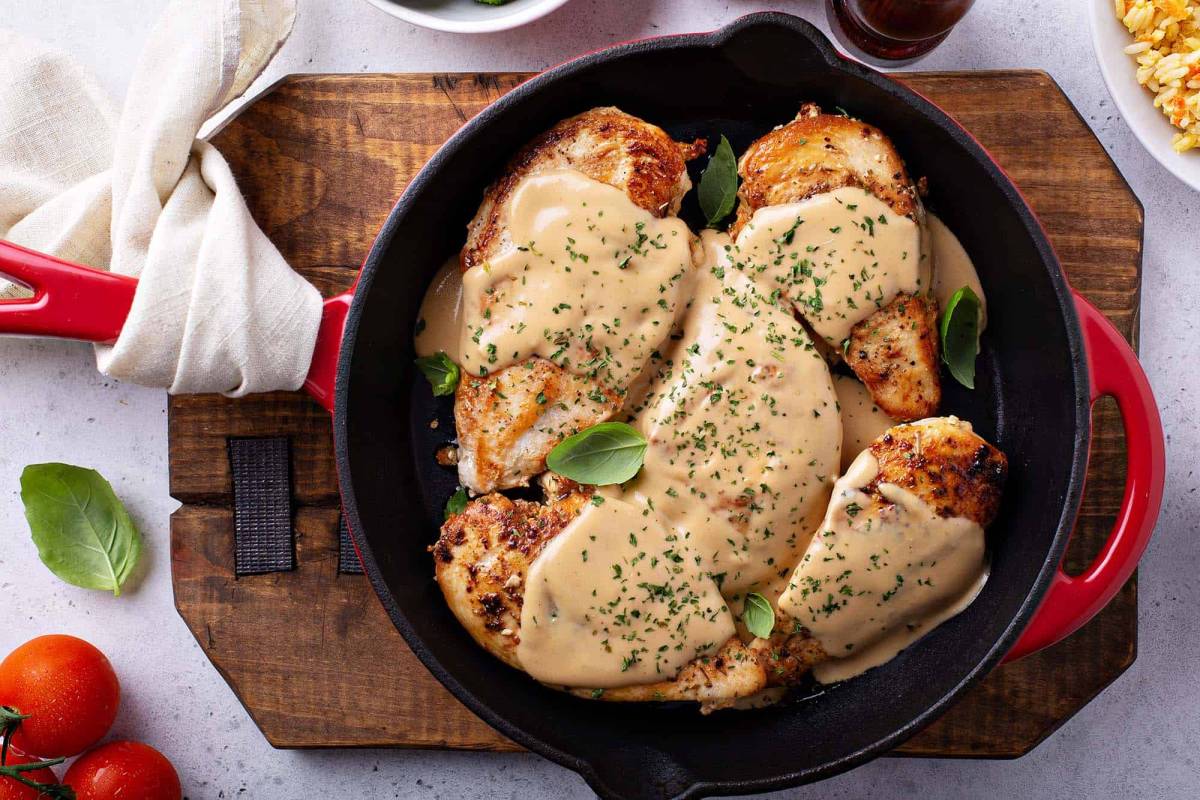 ---
Ingredients:
3 tablespoons cooking oil (vegetable, canola, or olive oil) or butter
12 skinless chicken drumsticks (or 4 large or 8 small whole, chicken breasts or 4 bone-in, skinless chicken quarters)
1 10.5-ounce can cream of chicken soup*
1 cup water (This fills a little less than the whole soup can.)
---
Directions:
1. Heat 3 tablespoons cooking oil in a large skillet over medium heat for about 3-5 minutes or until it starts to bubble.
2. Add chicken, and brown on all sides. This will take about 3-5 minutes a side. Turn heat down to medium low, if needed.
3. Remove chicken from pan, and set aside.
4. Stir the soup and water together in the skillet, and heat it to a boil.
5. Return the chicken to the skillet. Turn the heat to low.
6. Cover and cook for 15 more minutes. Flip chicken halfway through.
7. Chicken is done when you cannot see any pink meat all the way through, its juice runs clear, and the meat's internal temperature is 165°F.
---
Allergy Warning:
This recipe contains milk:
*If you are allergic to milk products, try using a dairy free alternative such as a dairy free yogurt.
---
Cut Down on Choking:
For kids 2-4 years old, serve food in the following way:
Cut chicken into 1/2 inch pieces.