Tangy Pork, Vegetables & Pasta Skillet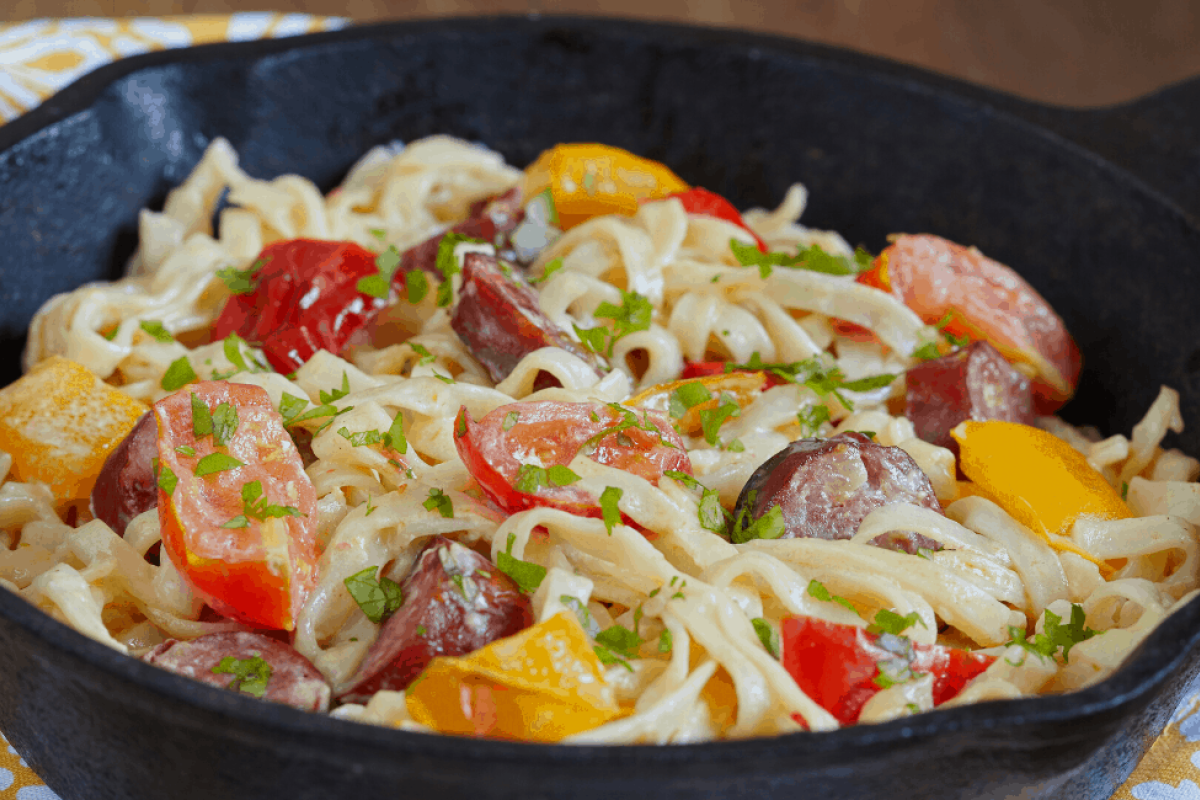 ---
Ingredients:
1 cup uncooked rotini or other similar shaped pasta
• 1 ½ cup fresh vegetables of your choice, cut into
bite-sized pieces
• 1 can USDA commodity canned pork, drained
(or 4 pork chops, cooked)
• ½ teaspoon garlic powder
• 1 10.5-ounce can cream of potato soup
(or cream of chicken, mushroom, or tomato soup)
• 1 cup of water (or milk)
• ¼ cup balsamic, white, or apple cider vinegar
• 3 thin slices USDA block cheese; or sliced block
cheese of your choosing (optional)
---
Directions:
1.Cook pasta according to package directions.
2. Turn on stove to medium-high heat.
3. In a pan, combine all ingredients except pasta and cheese.
4. Bring to boil. Then, reduce heat to low.
5. Cover and simmer for 10 minutes.
6. Stir occasionally.
7. Spoon mixture over pasta.
8. Optional: Add cheese as a topping before serving.