Make lunch a party with a whole wheat pita, sprinkled with cheese and fresh vegetables!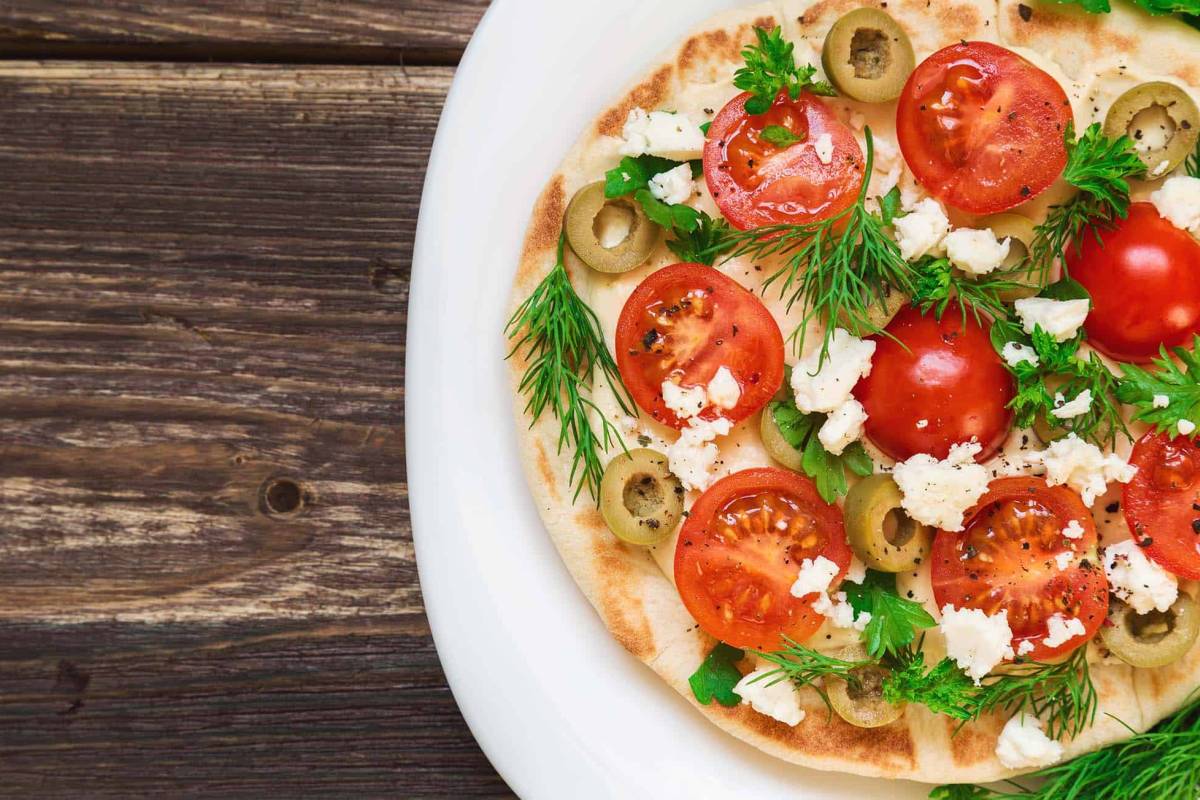 ---
Ingredients:
1 pita, whole wheat (cut around the sides, into flats)*
2 tablespoons tomato sauce, unsalted
2 slices mozzarella cheese, part-skim**
2 or more of the following vegetables sliced into half-inch pieces: green & red peppers, sliced mushrooms, chopped broccoli, chopped red onion or chopped spinach
---
Directions:
Place one pita round on plate.
Spread 2 tablespoons of tomato sauce on pizza.
Sprinkle various chopped vegetable over sauce.
Layer two slices of cheese on top of sauce.
Cover with the other half of pita round.
Microwave 35-45 seconds or until cheese melts.
Slice in half, let cool, and enjoy!
Tips: 
Layering the cheese over the raw vegetables will help them cook; the melting cheese steams the vegetables in the microwave. If you prefer softer vegetables, they can be steamed before being put on the pizza.
A tomato sauce with added flavors will add a nice kick to this pizza; also, mild salsa will add a different flavor.
Many sliced cheeses come in low-fat varieties and could be substituted for mozzarella. Or, you could mix and match varieties.
---
Allergy Warning:
This recipe contains wheat and milk.
*If you are allergic to gluten or wheat, choose a gluten-free, pita alternative. Or, layer pizza toppings onto a corn tortilla.
**If you are allergic to milk-based cheese, try soy-based cheese or other dairy-free alternatives.
---
Cut Down on Choking:
For kids 2- 4 years old, serve food in the following ways:
Cut pizza pocket into finger foods that your child can handle.