This recipe is a total game changer. All you need is ONE pan to create this tasty spaghetti dinner!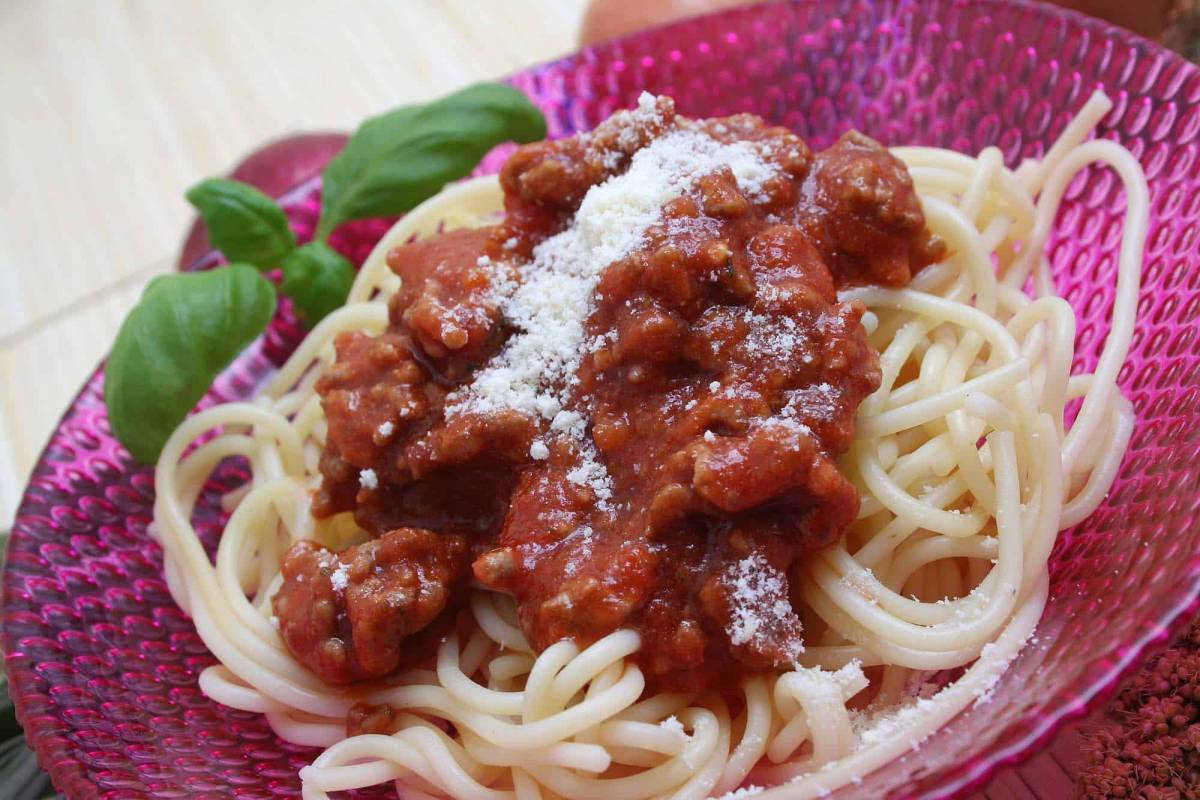 ---
Ingredients:
2 teaspoons cooking oil (vegetable, canola, or olive oil)
1 pound lean ground beef
1 medium onion, chopped
3 1/2 cups water
1 15-oz can tomato sauce (which is about 2 cups of sauce)
1/2 teaspoon sugar
1/2 teaspoon garlic powder (or 2 cloves fresh garlic, minced)
1 tablespoon dried herbs, such as rosemary, oregano, basil, and thyme
1/4 teaspoon black pepper
2 cups dried spaghetti noodles (which is about 10 ounces)*
1 cup shredded Parmesan cheese
---
Directions:
Heat oil over medium-high heat for about 1 minute. Add onion and brown meat for about 10 minutes. Drain fat.
Stir in water, tomato sauce, and spices; bring to boil.
Add spaghetti, cover pan, and simmer 10-15 minutes. Stir often to prevent sticking.
When spaghetti is tender, top with grated cheese.
Refrigerate leftovers within 2-3 hours.
Notes:
For 2 cups broken spaghetti noodles, use about 1/3 of a one pound box.
If you use canned beef in place of fresh beef, use 1 16-24 ounce can of canned beef (or canned beef and beans) in place of 1 lb of meat. Then, follow the recipe above, except half the water within the recipe to 1 and 3/4 cup.
---
Allergy Warning:
This recipe contains wheat and milk.
*If you are allergic to wheat gluten in noodles; rice or egg noodles, spaghetti squash, or other gluten-free noodles are allergy-friendly alternatives.
**If you are allergic to milk-based cheese, try soy-based cheese or other dairy-free alternatives.