Loaded with flavor and beaming with color, this yummy veggie pizza makes a perfect party dish.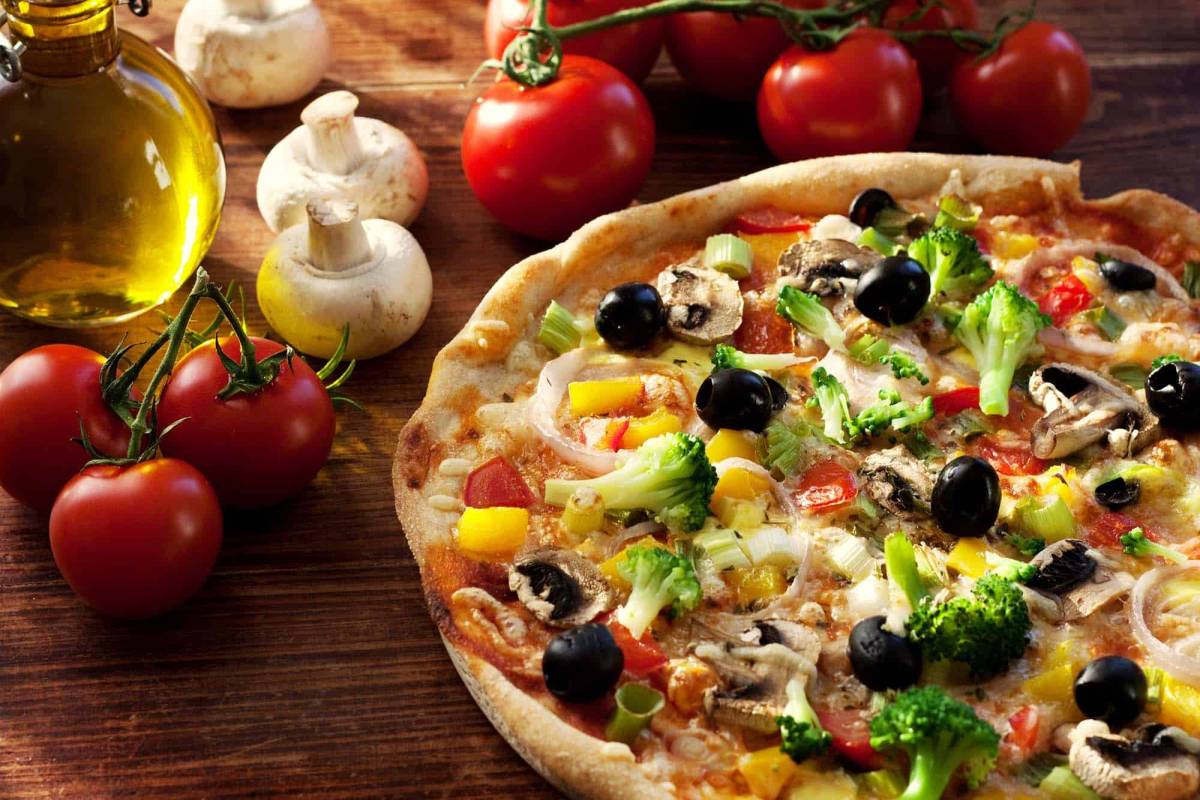 ---
Ingredients:
3/4 cups pizza sauce
1 pizza shell (large)
1 cup broccoli (chopped)
1 cup carrot (shredded)
1/2 cup bell pepper (red or green, sliced)
5 ounces mozzarella cheese (low-fat, shredded)*
---
Directions:
Preheat oven to 450 degrees F.
Spoon pizza sauce on pizza shell.
Put pizza shell on a cookie sheet.
Arrange vegetables over sauce.
Sprinkle on the cheese.
Bake for 10 minutes.
When baked, cool pizza for 3 minutes before slicing.
Cut into 8 wedges.
---
Allergy Warning:
This recipe contains milk:
*If you are allergic to milk-based cheese, try soy-based cheese or other dairy-free alternatives.
---
Cut Down on Choking:
For kids 2- 4 years old, serve food in the following ways:
Cut pizza into finger foods that your child can handle.