A sweet take on a classic chicken salad!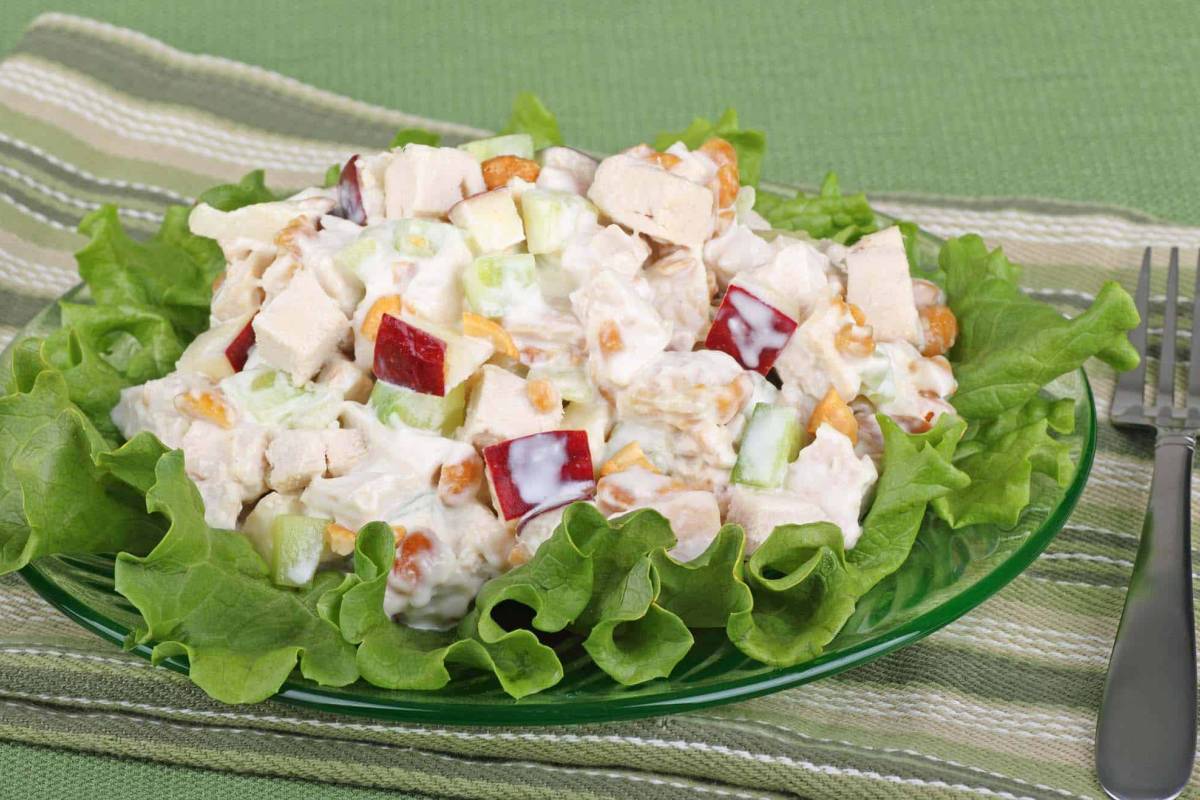 ---
Ingredients:
1 10-ounce can of chicken, drained (or 1 whole, skinless chicken breast; or 6 skinless drumsticks; or 2 legs, cooked and chopped)
3 tablespoons mayonnaise* (or plain yogurt**)
1 tablespoon honey (or table syrup)
1 cup apples, cut into 1/4 inch pieces
1/8 to 1/4 cup onions, cut into 1/4 inch pieces
2 tablespoons raisins
1/4 teaspoon black pepper
---
Directions:
In a large mixing bowl, combine all ingredients. Mix well
Notes:
Put the salad in a sandwich or wrap in lettuce.
---
Allergy Warning:
This recipe contains eggs and milk.
*Mayonnaise contains eggs. If you are allergic, you can switch 3 tablespoons of mayonnaise for 2 tablespoons of yogurt. You can also choose an egg-free or vegan option.
**If you are allergic to milk-based yogurt, use mayonnaise or creamy salad dressing.
---
Cut Down on Choking:
For kids 2-4 years old, serve food in the following ways:
Cut ingredients in this recipe into half inch pieces or smaller.
Take the skin off the apple.
Remove raisins from the salad.