This American classic is a great cold-weather family meal.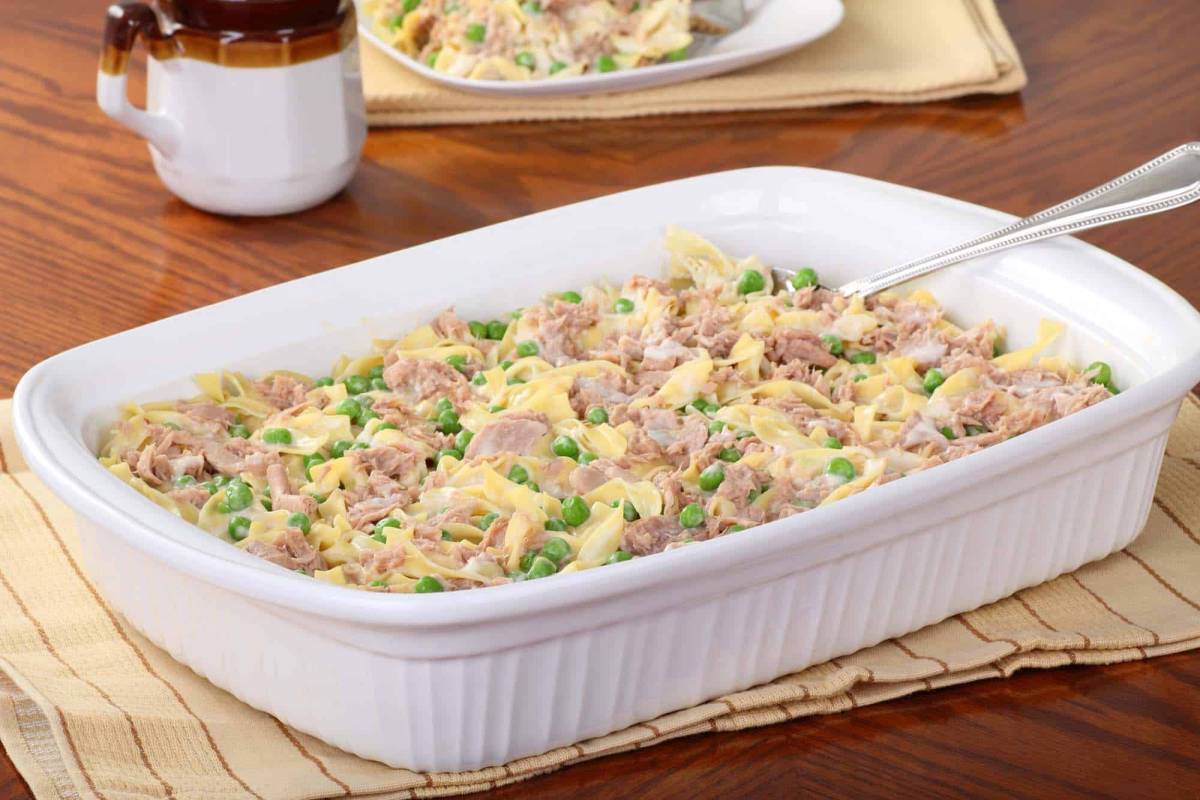 ---
Ingredients:
4 cups water
3 and 1/3 cups or 5 ounces dry, wide egg noodles
1 10.5-ounce can low-sodium condensed cream of mushroom soup
1/3 cup skim milk*
2 5-ounce cans tuna packed in water, drained (about 1 cup drained tuna)
1 cup frozen green peas
1 cup breadcrumbs**
---
Directions:
Preheat oven to 350 degrees F.
Bring 4 cups of water to boil in large pot, and cook the egg noodles in water for 2 minutes.
Remove pan from the burner. Cover and let stand for 10 minutes.
In the meantime, mix the soup and milk together in a bowl.
Combine tuna and peas with soup mixture. Pour into greased 2-quart casserole dish (This dish is usually an 8 inch by 8 inch square).
Drain the noodles and combine with tuna mixture.
Bake for 30 minutes.
---
Allergy Warning:
This recipe contains wheat and milk.
*If you are allergic to milk; try soy, almond, rice or other dairy-free alternatives.
**If you are allergic to wheat in the breadcrumbs, try old fashioned or instant oats that do not have wheat listed within their allergy information. Or, grind rice chex, cornflakes, or puffed rice cereal into a breadcrumb-like texture. You can also use anything in the store labeled as gluten-free breadcrumb alternative.
---
Cut Down on Choking:
For kids 2- 4 years old, serve food in the following ways:
Cut all pieces of the noodle dish into bite-sized, half inch pieces.