Baked Chicken with Vegetables
This simple recipe of chicken and vegetables delivers a pleasing dinner everyone will love.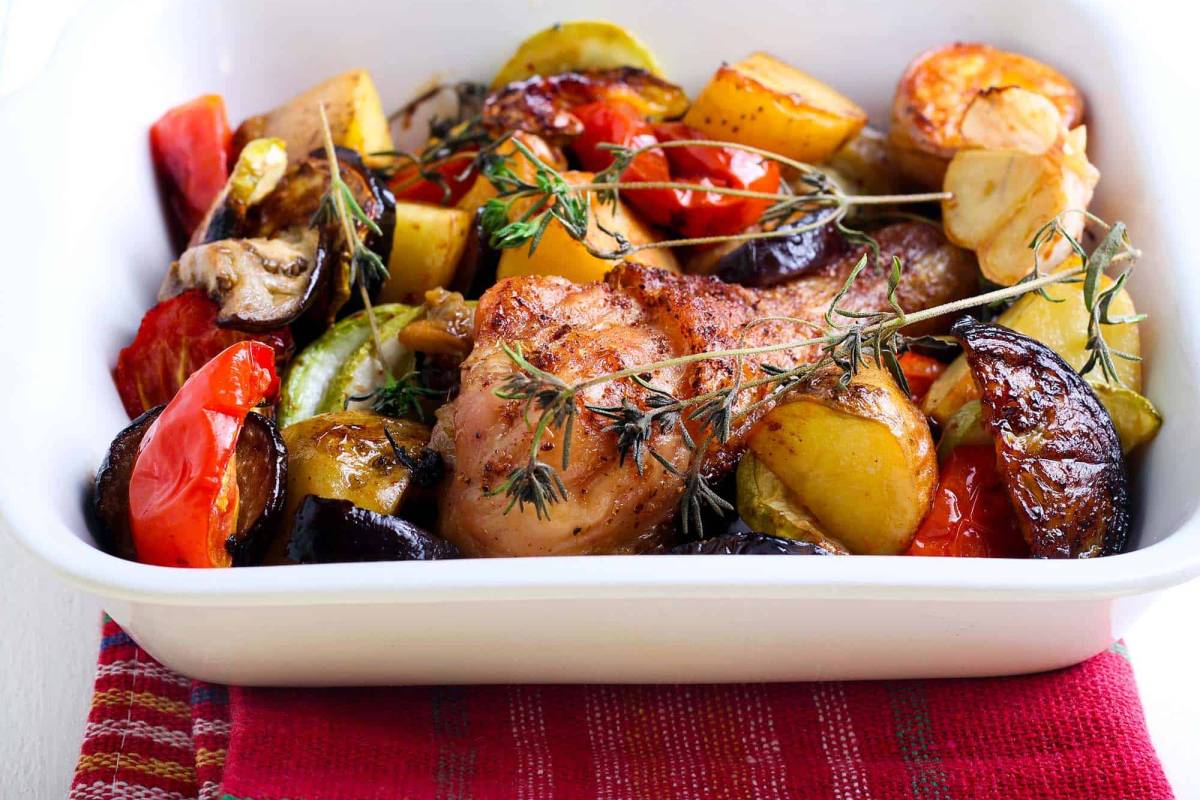 ---
Ingredients:
4 potatoes (sliced)
6 carrots (sliced)
1 onion (large, quartered)
1 chicken (raw, cut into pieces, skin removed)
1/2 cup water
1 teaspoon dried thyme
Salt and peper to taste (optional)
---
Directions:
Preheat oven to 400°F.
Place chicken in pieces on top of vegetables.
Mix water, thyme, salt and pepper in a small bowl. Pour over chicken and vegetables.
Spoon juices over chicken once or twice during cooking.
Bake for one hour or more until browned and tender.