The perfect meal! A quick and satisfying family meal for those busy nights!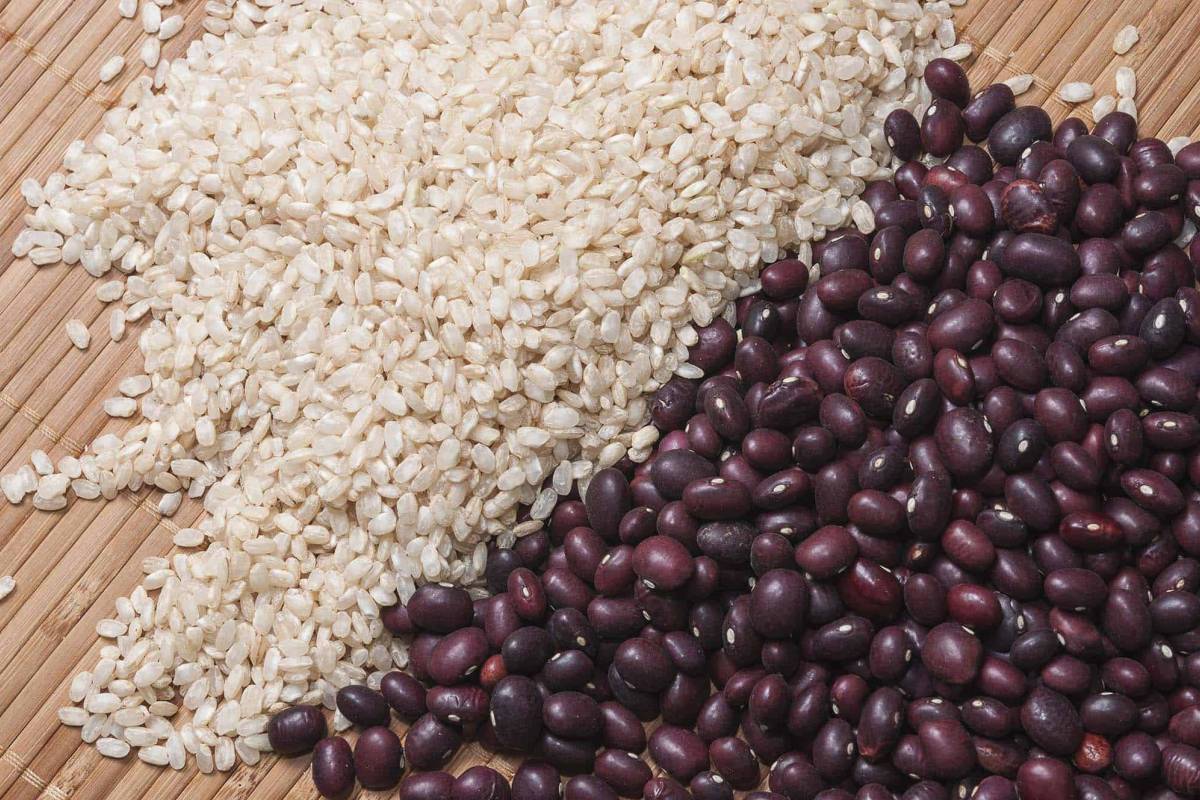 ---
Ingredients:
non-stick cooking oil spray, as needed
1 large onion, peeled and chopped
1 bell pepper without the seeds and chopped
1 teaspoon of garlic powder (or 3 cloves of fresh garlic, minced)
2 teaspoons hot sauce
2 14.5-ounce cans diced tomatoes, with juice
1 15.5-ounce can kidney beans, drained and rinsed
Salt and pepper to taste (optional)
6 cups cooked brown rice
---
Directions:
Spray skillet with cooking oil spray.
Cook onion and pepper over medium heat for 5 minutes or until tender.
Add garlic powder, hot sauce, tomatoes, and kidney beans.
Bring mixture to boil.
Reduce heat to low, simmer for 5 minutes.
Add salt and pepper.
Serve over rice.
---
Cut Down on Choking:
For kids 2- 4 years old, serve food in the following ways:
Puree, blend or mash all ingredients in this recipe. Firm, smooth, or slippery foods like onions, beans, and rice kernels can slide down kids' throat before chewing.