This authentic, 5-star recipe is tasty and easy to make!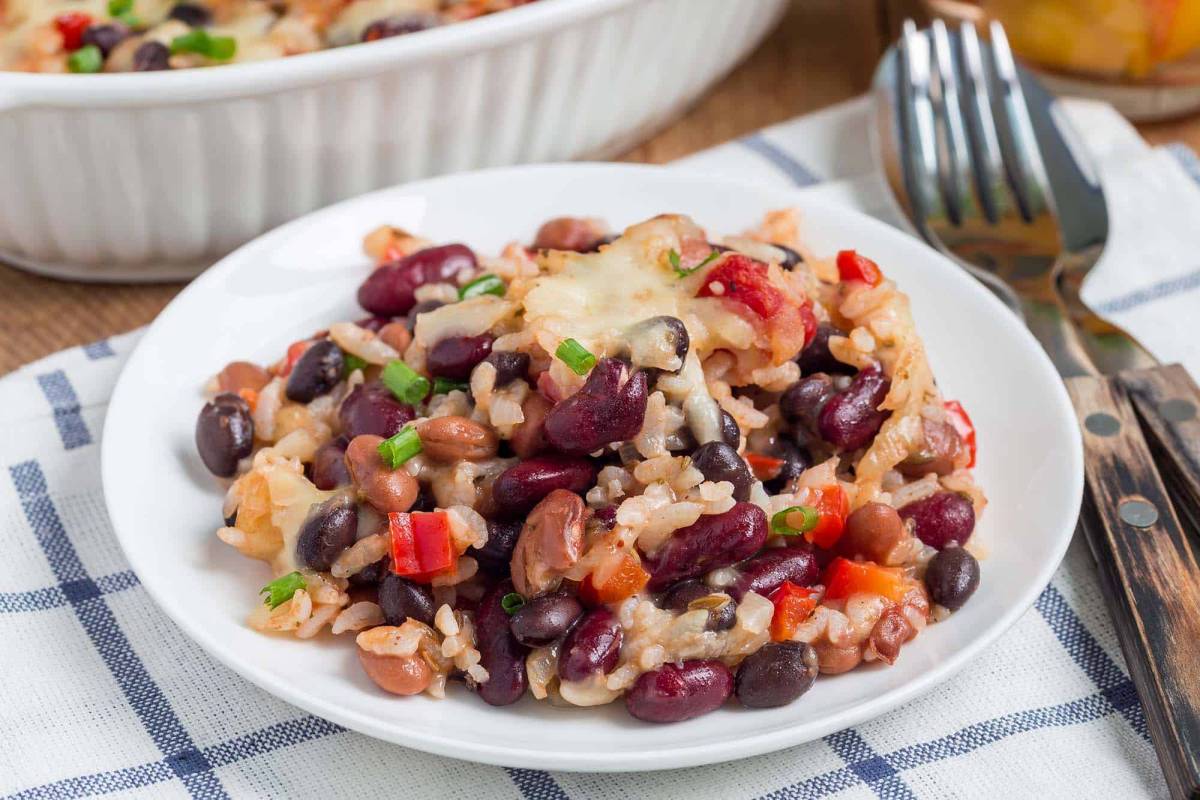 ---
Ingredients:
1 onion (medium, chopped)
1/2 green pepper (diced)
1 tablespoon cooking oil (vegetable, olive or canola oil)
1 14.5-ounce can stewed tomatoes
1  16-ounce can black beans or beans of your choice
1 teaspoon dried oregano leaves
1/2 teaspoon garlic powder
1 1/2 cup brown rice (instant, uncooked)
---
Directions:
Sauté onion and green pepper in canola oil, in a large pan until soft. Do not brown.
Add tomatoes and beans (include liquid from both). Add oregano and garlic powder. Bring to a boil.
Stir in rice, and cover with a lid.
Reduce heat to simmer for 5 minutes.
Remove from heat, and let stand for 5 minutes.
---
Cut Down on Choking:
For kids 2-4 years old, serve food in the following way:
Take the beans out of the portion you serve the children. Whole beans are choking hazards.
*Picture from Pinterest.com