Eat this recipe, and you'll take perfect bite of protein, healthy fats, and fiber every time!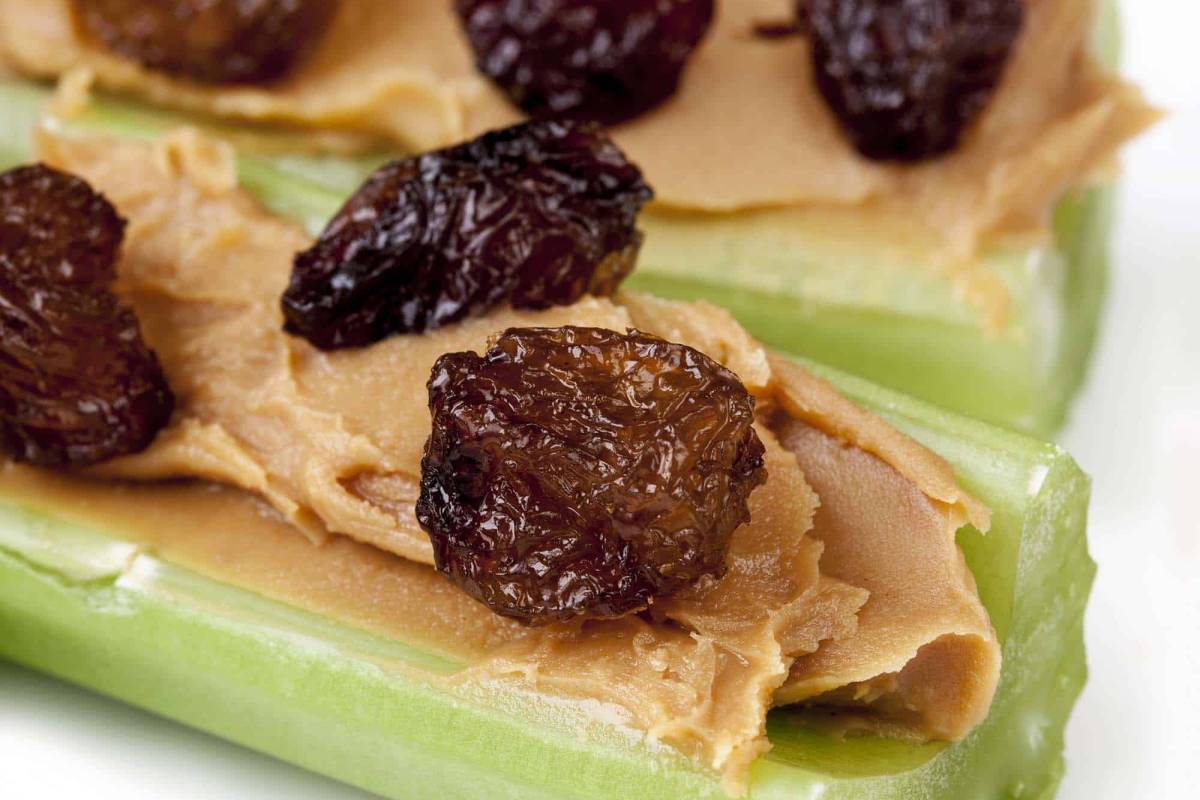 ---
Ingredients:
BUG OPTIONS:
green, red, yellow, or orange peppers(cut into half-inch pieces)
whole grain cereal (unsweetened)*
peanuts, nuts or seeds (ground)
LOG OPTIONS:
celery (cut in 3" pieces)
apples (peeled, quartered, cored and cut into half-inch slices)
carrot sticks (cut in 3" pieces)
SPREAD OPTIONS:
low-fat, plain or vanilla yogurt**
spreadable or shredded cheese (low-fat)***
creamy peanut butter, nut butter or seed butter****
---
Directions:
Choose one "log" option. Top with a "spread," and sprinkle with a "bug."
---
Allergy Warning:
This recipe contains wheat, tree nuts, peanuts and milk.
*If you are allergic to wheat or gluten in the whole grain cereal; try rice chex, puffed rice cereal or other gluten-free options.
***If you are allergic to milk-based yogurt; try soy, almond, or coconut-based yogurt.
***If you are allergic to milk-based cheese, try soy-based cheese or other dairy-free alternatives.
****Instead of peanut butter, choose from these nut butter spreads: almond, and cashew or allergy-friendly soy,pumpkin, and sunflower seed butter.
---
Cut Down on Choking:
For kids 2- 4 years old, serve food in the following ways:
Cook celery and carrots until they are soft, so you can pierce them with a fork. Then, cut them into sticks.
Mix in applesauce with peanut butter to spread thinly on the celery.