Colorful vegetables tossed over a bed of fresh spinach – try this dish to brighten up your day!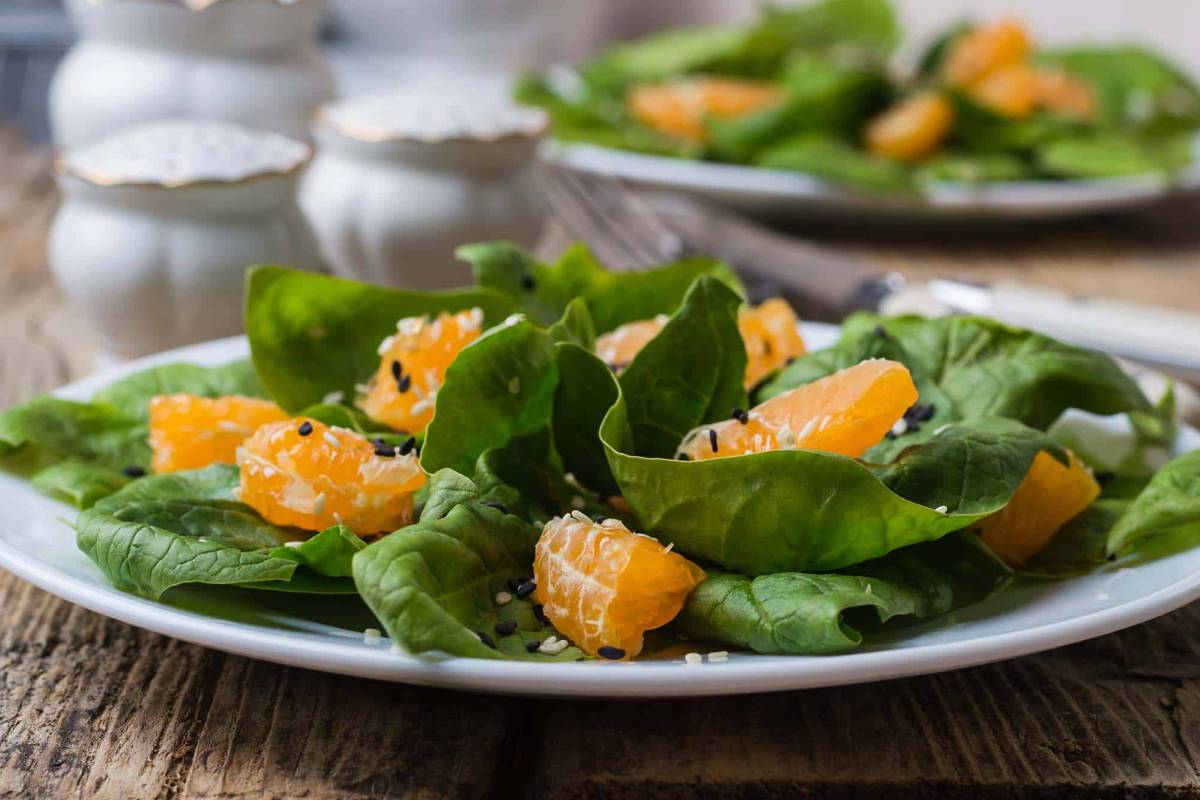 ---
Ingredients:
5 cups spinach leaves (packed, washed, and drained well)
1/2 red onion (sliced thin)
1/2 red pepper (sliced)
1 cucumber (sliced)
2 oranges (peeled and chopped into bite-size pieces)
1/3 cup vinaigrette dressing ("lite" around 15 calories per tablespoon or less)
---
Directions:
 Toss all ingredients together in a large bowl
Add dressing, and toss again.
Serve immediately
---
Cut Down on Choking:
For kids 2- 4 years old, serve food in the following ways:
Cut all vegetables into half-inch pieces.