Add some green to a traditional baked potato with broccoli!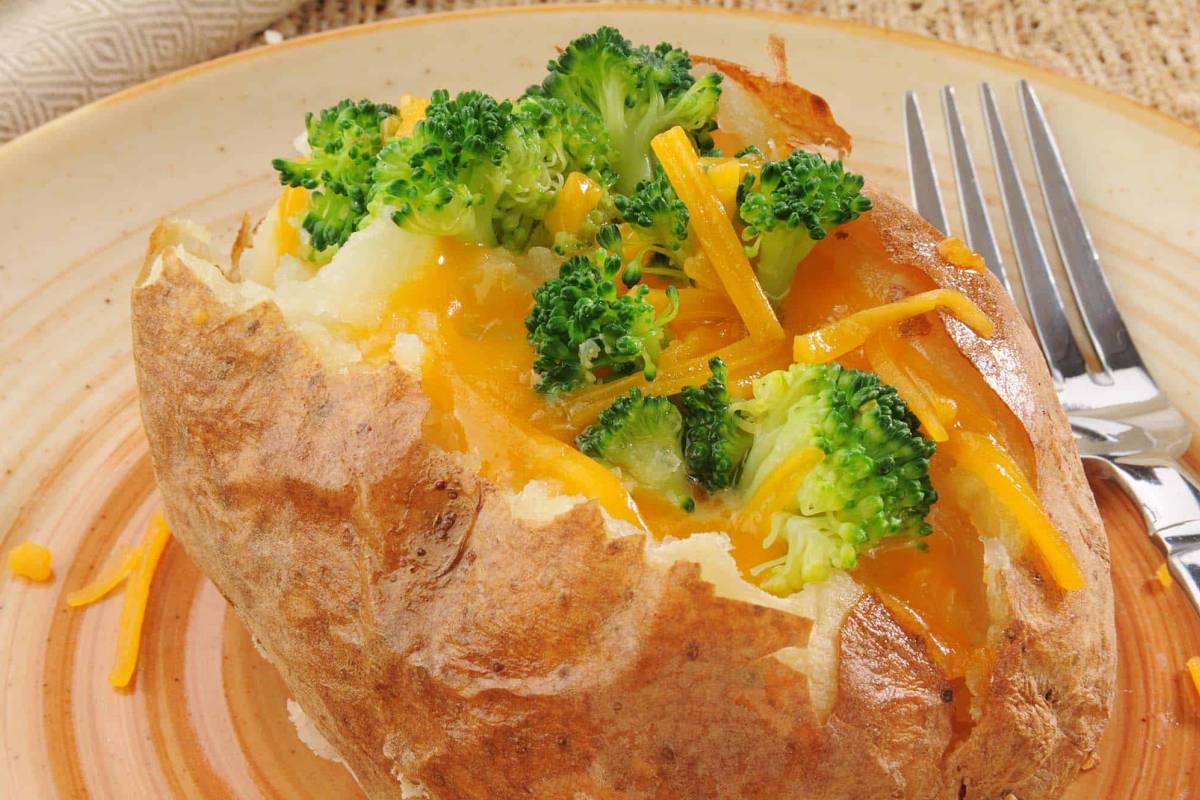 ---
Ingredients:
6 potatoes, medium
3 broccoli stalks (or 1 10-ounce package of  frozen broccoli)
1/4 cup 1% milk*
1 cup cheddar cheese, low-fat, shredded (or cubed block cheese)**
salt and pepper (to taste, optional)
---
Directions:
Preheat oven to 350°F.
Scrub the potatoes. Prick the skin with a fork in several places.
Bake for 30-60 minutes until soft.
Peel broccoli stems to get rid of the tough skin.
Steam broccoli just until tender, and chop it into small pieces.
Once cooled, slice the potatoes in half. Scoop the insides into a bowl with the broccoli. Add milk, 3/4 cup cheese, salt and pepper. Mash together until the mixture is pale green with dark green flecks.
Put the potato mixture into the potato skins and sprinkle with remaining 1/4 cup of cheese. Microwave to heat through.
Note: 
Potatoes can be microwaved instead of baked. Directions here.
---
Allergy Warning:
This recipe contains milk.
*If you are allergic to milk; try soy, almond, rice, or other dairy-free alternatives.
**If you are allergic to milk-based cheese, try soy-based cheese or other dairy-free alternatives.
---
Cut Down on Choking:
For kids 2- 4 years old, serve food in the following ways:
Cut food into half inch pieces.