An easy to make dinner the whole family will love!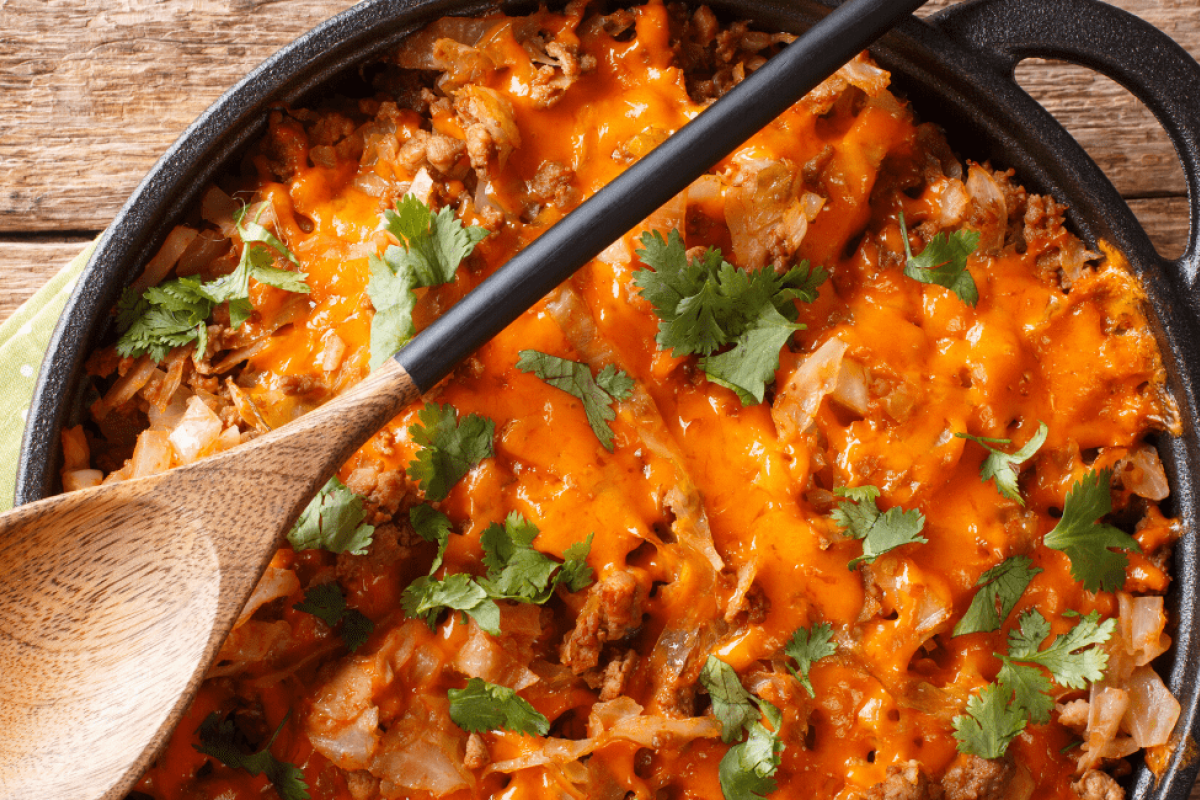 ---
Ingredients:
1/3 cup brown rice, uncooked
1/2 pound ground beef (or 1/2 pound ground turkey or 8 ounces of canned beef, drained and fat removed.)
1 onion, chopped
1 garlic clove, minced (or 1/8 teaspoon garlic powder)
2 1/2 cups water
1 14.5-ounce can diced tomatoes, with juice
1/2 cup tomato sauce (or tomato juice)
1 small to medium cabbage head, chopped into bite-sized pieces
1 cup or about 1/8th of the block of USDA block cheese, cubed or sliced*
Salt and pepper to taste (optional)
---
Directions:
Prepare rice according to package directions.
In a large pot, brown fresh ground beef or warm canned beef with onion and garlic. Drain fat.
While beef is cooking, wash your hands and any surfaces that have come in contact with raw meat.
Add water, tomatoes, tomato sauce, and cabbage to the pot.
Cover with a lid. Cook on medium heat for 20 minutes. Stir half way through. Cook until cabbage is soft but still has a little crunch when you bite into it.
Add rice. Cook 5 minutes longer without the lid.
Add cubes of cheese and let melt, about 1 minute.
Turn off heat and let stand 5 minutes before serving.
Add salt and pepper to taste (optional).
Notes:
"Minced" means to cut or grind into very small pieces.
White rice can be used instead of brown rice. However, the brown rice is recommended for added nutrients.
---
Allergy Warning:
This recipe contains milk.
*If you are allergic to milk-based cheese, try soy-based cheese or other dairy free alternatives.
---
Cut Down on Choking:
For kids 2-4 years old, serve food in the following ways:
Puree, blend or mash all ingredients in this recipe. Firm, smooth, or slippery foods like onions, cabbage, and rice kernels are choking hazards.