Green Bean Mushroom Medley
Here is a deliciously updated version of the classic green bean casserole.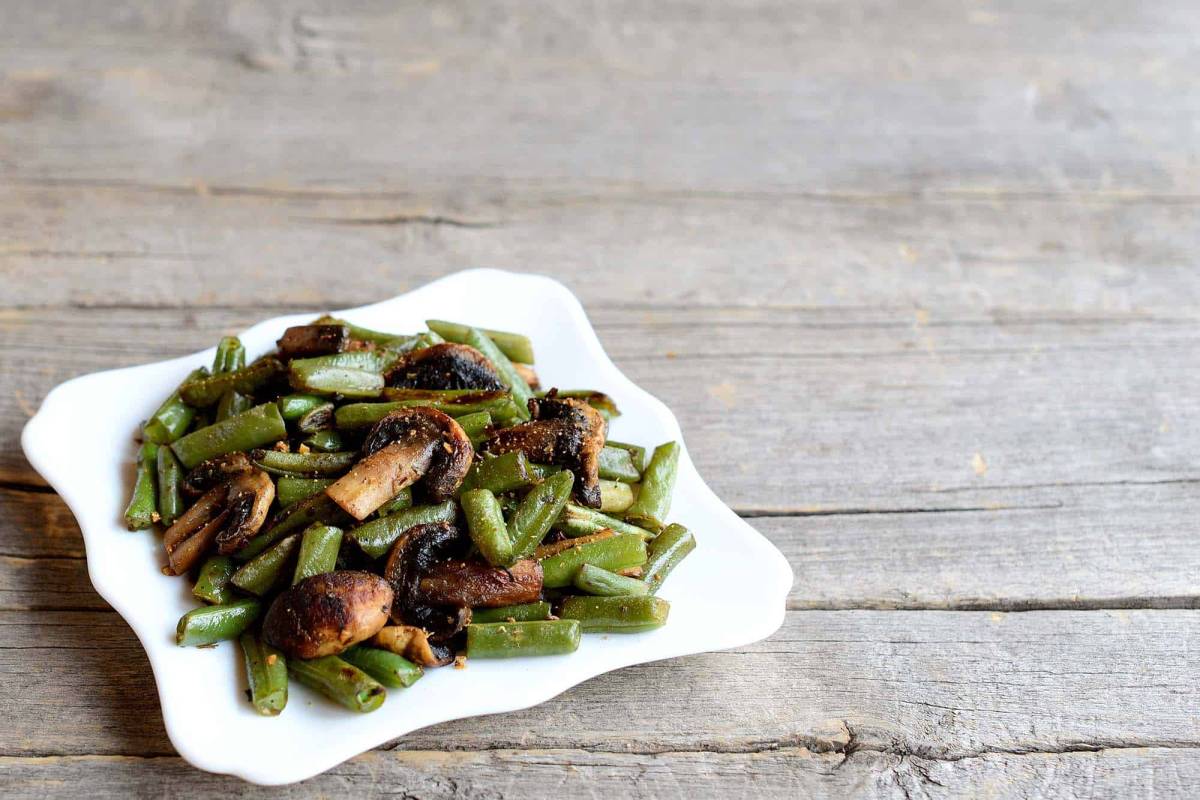 ---
Ingredients:
1 1/2 pound green beans (fresh, cut into 1-inch in length)
2 carrots (cut into thick strips, about 1-inch in length)
3 tablespoons cooking oil (vegetable, olive or canola oil)
1 onion (large, sliced)
1 pound mushrooms (fresh, sliced)
1 teaspoon lemon pepper seasoning (or 1/2 teaspoon lemon zest + 1/4 teaspoon fine ground pepper + 1/4 tsp salt)
1/2 tablespoon garlic salt
1/4 cup almonds (toasted, slivered)*
---
Directions:
1. Place green beans and carrots in 1 inch deep of boiling water. Cover, and cook until tender but still firm. Drain.
2. Add oil to heated skillet. Saute onions and mushrooms until almost tender. Reduce heat, cover, and simmer 3 minutes.
3. Stir in green beans, carrots, lemon pepper, and garlic salt.
4. Cover, and cook for 5 minutes over medium heat.
5. Sprinkle almonds on top before serving.
---
Allergy Warning:
This recipe contains tree nuts.
*If you are allergic to almonds, try allergy-friendly pumpkin or sunflower seeds.
---
Cut Down on Choking:
For kids 2-4 years old, serve food in the following ways:
Cut all vegetables into half-inch pieces or smaller.
Use ground almonds.