You'll love the ease of this 5-ingredient side dish! Versatile and delcious!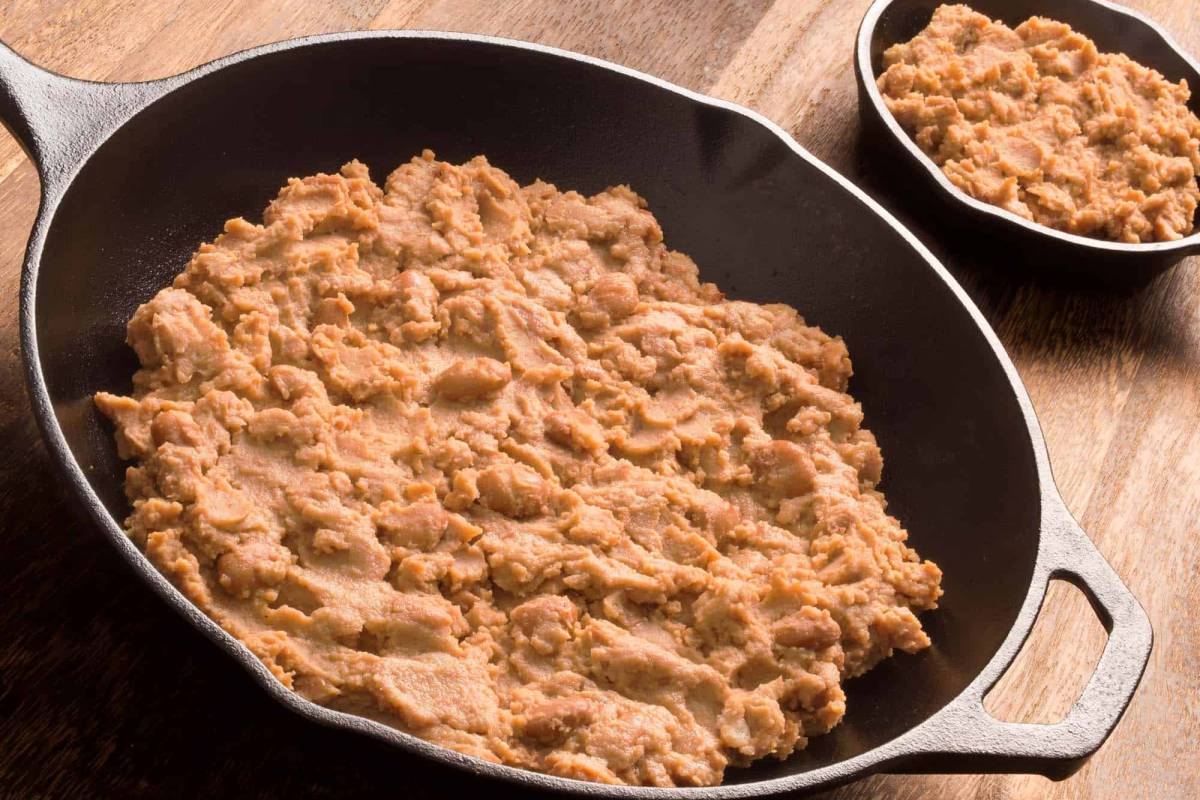 ---
Ingredients:
1 1/2 cup dry pinto beans (sorted and rinsed)
1/4 cup onion (chopped)
2 garlic (cloves, minced)
1 tablespoon oil
1 teaspoon ground cumin
---
Directions:
Cook beans, according to package directions, and reserve some of the cooking liquid before draining.
Sauté onions and garlic in oil until onions become clear. Add a little water if vegetables stick.
Mash half of the beans, and add to onion and garlic.Continue to sauté for 10 minutes, stirring frequently. Allow some of the mashed beans to brown.
Add cumin. Add remaining beans, and continue cooking until they are warmed through.
Water or liquid from beans may be added to keep the beans soft and mushy.
---
Cut Down on Choking:
For kids 2-4 years old, serve food in the following way:
Spread a very thin layer of bean dip in dish over tortilla, chips or any other dish that you are serving.
Thin refried beans with chicken, beef, or vegetable broth.