You can make this salad ahead of time to save for later.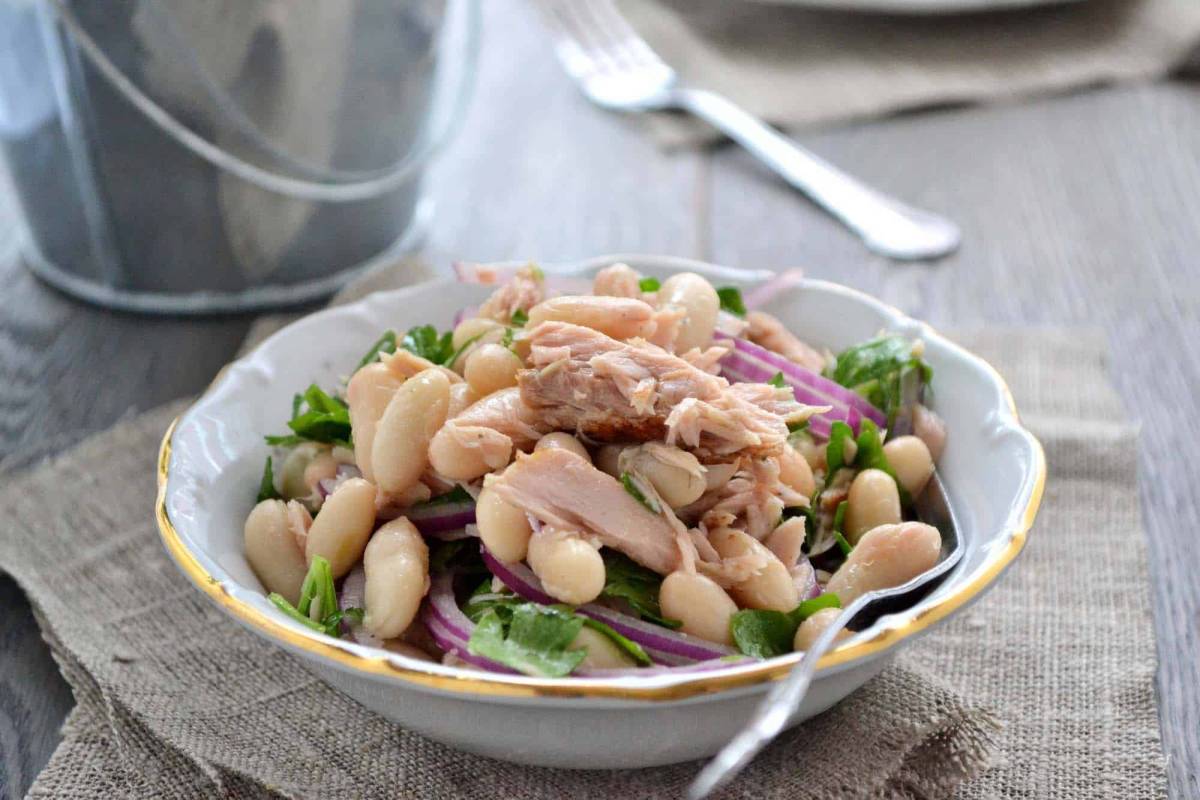 ---
Ingredients:
2 cups carrot, raw, chopped (or any of your favorite raw vegetables)
2 1/2 cups celery, raw, chopped (or any of your favorite raw vegetables)
1/4 cup vinegar (or an equal amount of lemon juice or juice from 2 lemons)
1 tablespoon cooking oil (olive, canola, or vegetable oil)
1/2 teaspoon dried dill (or 1 tablespoon fresh dill)
1 teaspoon garlic, chopped (or 1/4 teaspoon garlic powder)
6 ounces tuna, in water (light, drained and flaked)
1, 15 ounce can white beans (or your favorite beans)
2 tablespoons Parmesan cheese (grated)*
---
Directions:
Wash and trim vegetables. Chop into bite size pieces. Place in large bowl.
Combine vinegar, dill (or other herbs), garlic and oil. Pour over vegetables.
Drain and rinse beans. Break up tuna into smaller chunks.
Combine vegetables, beans and tuna; toss gently.
Marinate salad overnight to combine flavors.
Chill and serve as a light summer lunch or as a picnic side dish.
Notes:
Use salad to fill a pita for a crunchy sandwich.
Serve on fresh, washed, leafy lettuce.
Add cooked rice or pasta.
Try it with balsamic vinegar or ½ cup of your favorite salad dressing.
Be creative, and try different herbs and veggie combinations!
---
Allergy Warning:
This recipe contains milk.
*If you are allergic to milk-based cheese, try soy-based cheese or other dairy-free alternatives.
---
Cut Down on Choking:
For kids 2-4 years old, serve food in the following way:
Cook celery and carrots until they are soft, so you can pierce them with a fork. Chop them into 1/2-inch pieces.
Take the white beans out of the portion you serve the children. Whole beans choking hazards.