The hearty beans add texture and bite to the smooth creaminess of this soup.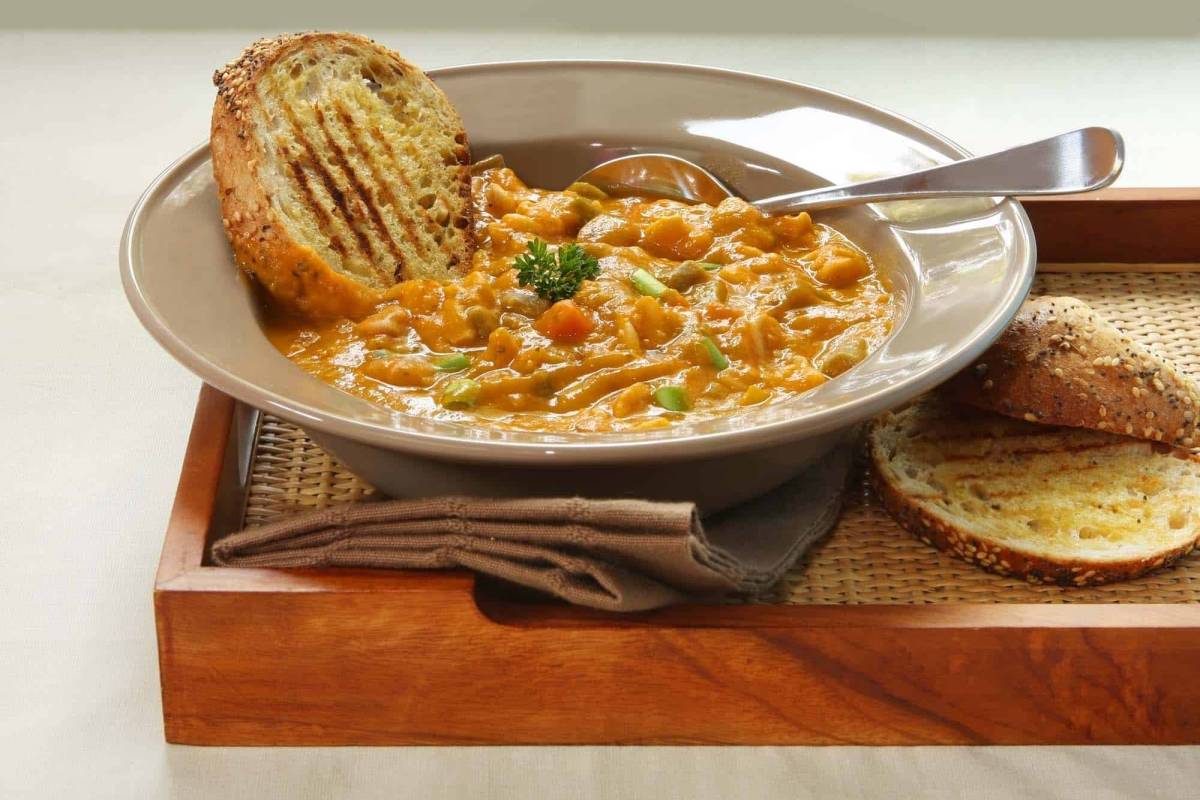 ---
Ingredients:
1 16-ounce can of white beans
1 onion (finely chopped)
1 cup water
1 15-ounce can of pumpkin
1 1/2 cup apple juice
1/2 teaspoon cinnamon
1/8 teaspoon nutmeg, allspice, or ginger
1/2 teaspoon black pepper
1/4 teaspoon salt
---
Directions:
Blend white beans, onion, and water with a masher or blender till smooth.
In a large pot, add the pumpkin, juice, cinnamon, nutmeg, black pepper, and salt. Stir.
Add the blended bean mix to the pot.
Cook over low heat for 15-20 minutes, until warmed through.
---
Cut Down on Choking:
For kids 2-4 years old, serve food in the following way:
Make sure onions are chopped in bite-sized pieces, a size of 1/4-inch or less.
Take the white beans out of the portion you serve the children. Whole beans choking hazards.
Puree, blend or mash all ingredients in this recipe. Firm, smooth, or slippery foods like onions and beans can slide down kids' throat before chewing.