Get ready! This will become your new Sunday morning staple.
Serving Size: 2 4-inch pancakes
Servings: 4 servings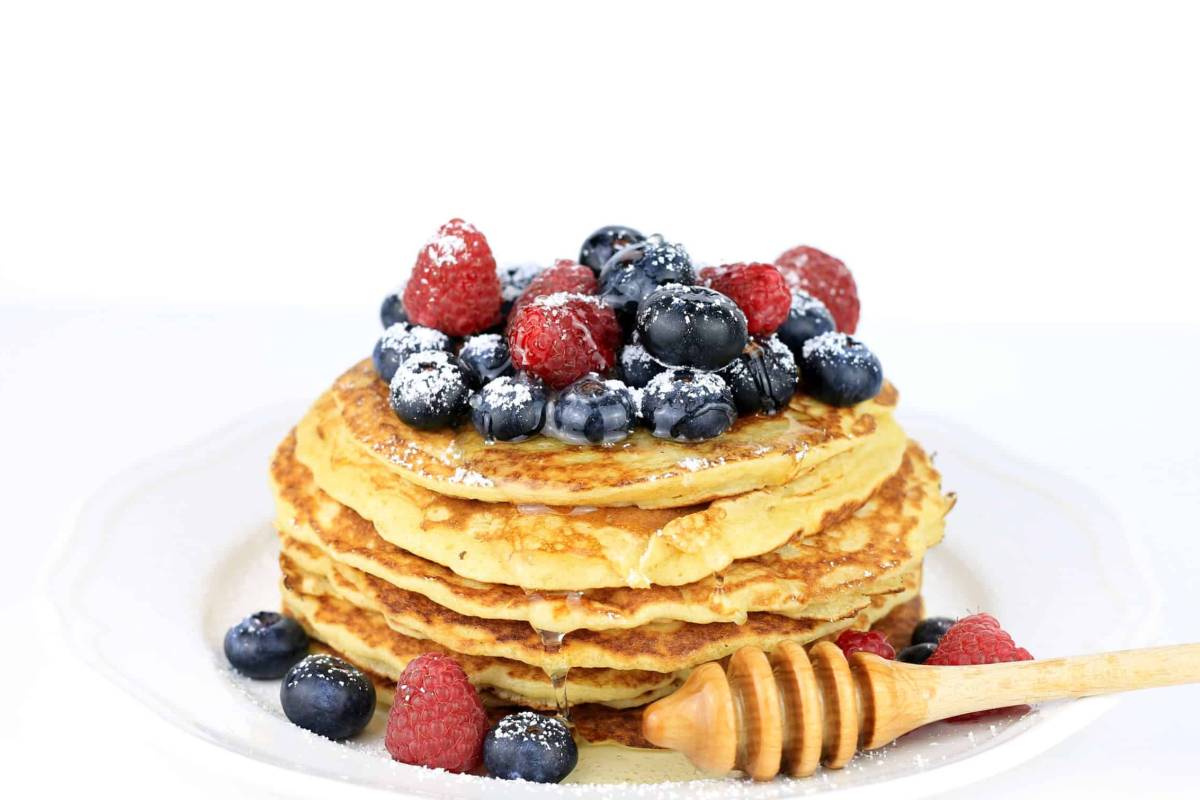 ---
Ingredients:
1 1/3 cup complete pancake & waffle mix*
1 teaspoon cinnamon
1 teaspoon table or maple syrup
1 tablespoon packed brown sugar
1/2 cup applesauce
1/2 cup water
1-2 tablespoons cooking (vegetable, olive or canola oil)
¼ cup raisins (optional)
applesauce, syrup, or powdered sugar to taste
---
Directions:
Combine pancake mix, cinnamon, maple or table syrup, brown sugar, applesauce, water, raisins (optional). Stir just until large lumps disappear. Over-stirring will cause tough pancakes.
 Pour slightly less than 1/4 cup batter for each pancake onto a preheated, lightly greased pan, skillet, or electric griddle at 350°F-375°F or over medium heat.
When pancakes bubble around edges and towards center, flip it.
Pancake is done when bottoms are golden brown.
Serve with applesauce, syrup, or a bit of powdered sugar.
Note: 
You know your pancake pan is hot enough when you sprinkle a splash of water on the surface and it bubbles.
---
Allergy Warning:
This recipe contains wheat.
*Instead of wheat-based pancake mix, try gluten free options.
---
Cut Down on Choking:
For kids 2- 4 years old, serve food in the following ways:
Cut pancakes into half-inch pieces.