Salsa by presenter & social media dietitian – Amanda D. Nutrition!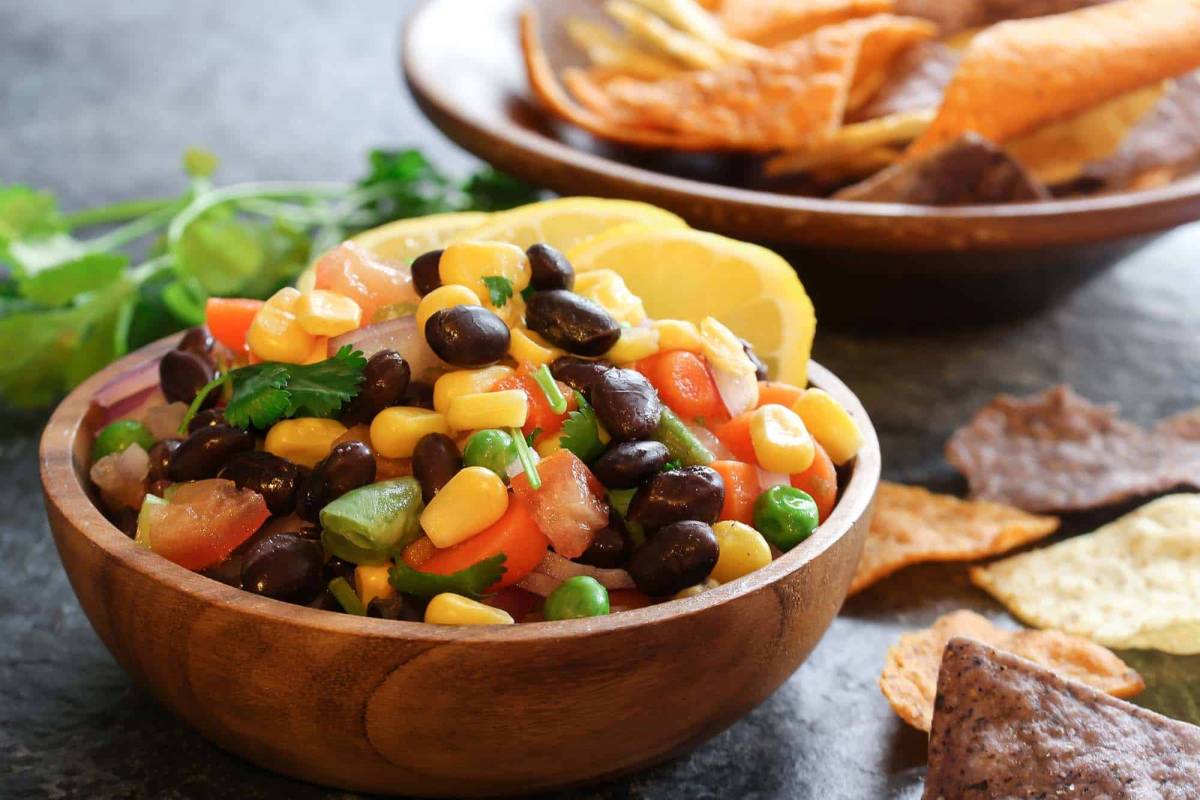 ---
Ingredients:
1 can black beans
1 can corn
1 can diced tomatoes and chilies*
Optional Ingredients:**
½ lime juiced
2 tablespoons cilantro
1 teaspoon cumin
Serve with tortilla chips or on top of meat***
---
Directions:
Open all cans, drain and rinse.
Dump into large bowl.
Mix and serve with tortilla chips.
Optional: This salsa goes great over chicken and fish.
Reminder: Because it has both a grain (corn) and a legume (black beans), along with a vegetable (tomatoes); this can actually be a meal itself!
Notes:
* If you do not have a can of tomato and chilies, try a can of diced tomatoes or fresh tomatoes and a teaspoon of hot sauce.
** It will cost more if you use a lime, cilantro, cumin, or meat.
***If you can get other ingredients through the Farmers Market Nutrition Program, try peppers and onions.
---
Allergy Warning:
Check the ingredients list on the cans in this recipe for any foods you might be allergic to.
---
Cut Down on Choking:
Do not serve to kids 2- 4 years old, or puree all of the ingredients together.