Pasta Primavera with Frozen Vegetables
A healthy weeknight dinner everyone will love!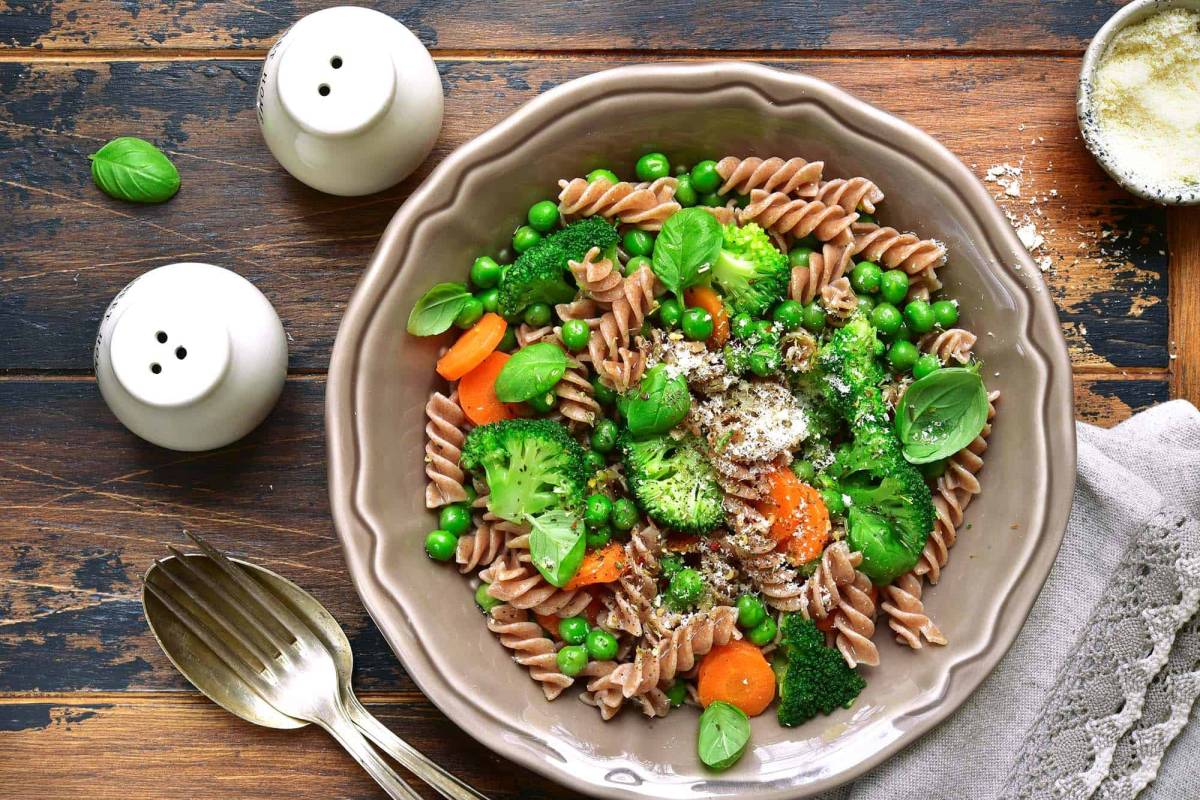 ---
Ingredients:
4 cups rotini or other similar shaped pasta, whole grain or regular, uncooked*
1 10-ounce package frozen vegetables
1 24-ounce jar spaghetti sauce
1/4 cup water
1/4 cup grated or powdered Parmesan cheese
---
Directions:
Prepare pasta according to package directions.
Add frozen vegetables during the last five minutes of cooking time, when pasta has been cooked for roughly 3-5 minutes.
Drain pasta and vegetables. Set aside.
In the large pot, bring the spaghetti sauce to a boil over medium heat.
Add the pasta and vegetables to the spaghetti sauce, and turn off heat.
Dish pasta evenly into bowls, and top each with a spoonful of grated Parmesan.
---
Allergy Warning:
This recipe contains wheat.
*If you are allergic to wheat, try rice or any gluten-free pasta substitute.
---
Cut Down on Choking:
For kids 2-4 years old, serve food in the following ways:
Cut all parts of the recipe into half-inch pieces.