These festive stuffed peppers are packed with some serious flavor!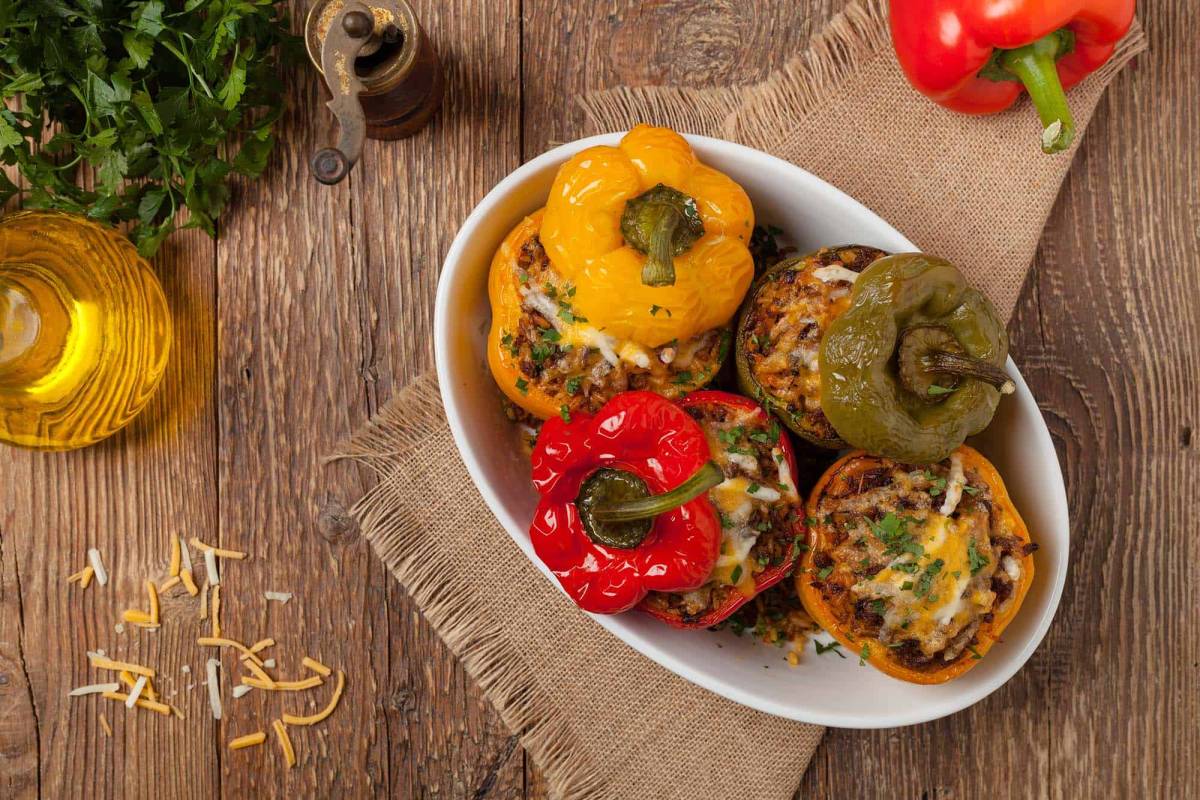 ---
Ingredients:
4 peppers (large, washed)
1 pound turkey or beef (ground)
1 cup rice (uncooked)
1/2 cup onion (peeled, chopped)
1 1/2 cup tomato sauce
salt and black pepper (to taste)
---
Directions:
Preheat oven to 350 degrees F.
Cut around the stem of the green peppers. Remove the seeds and the pulpy part of the peppers.
Wash, and then cook green peppers in boiling water for five minutes. Drain well.
In sauce pan, brown turkey. Add rice, onion, 1/2 cup tomato sauce, and black pepper.
Stuff each pepper with the mixture, and place in a casserole dish.
Pour the remaining tomato sauce over the green peppers.
Cover and bake for 30 minutes.