Amanda D. Nutrition's One-Pot Summer Pasta
Amanda D. Nutrition brings you one pot pasta!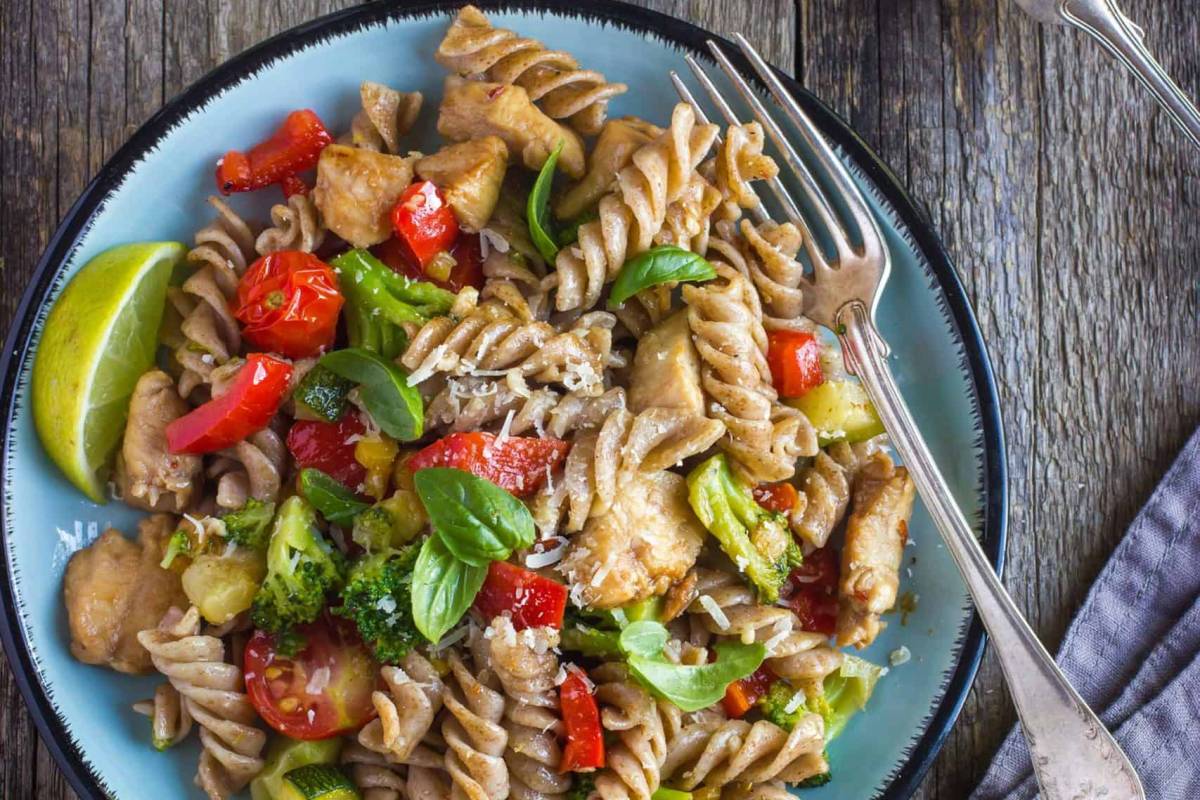 ---
Ingredients:
1 tablespoon cooking oil (vegetable, olive or canola oil)
1 cup chopped onions
6 cloves of garlic (or 2 tablespoons garlic powder)
Any vegetables from the food bank, food pantry, Farmers Market Nutrition Program, or WIC Farerms Market Nutrition Program
1 14.5-oz can diced tomatoes
2 cups low sodium vegetable broth
1 teaspoon dried oregano (1 tablespoon fresh oregano)
8 oz whole grain or high fiber pasta, dry*
3 cups fresh spinach (or 1 1/3 oz of frozen spinach)
---
Directions:
Heat large pot over medium-high heat, and pour in vegetable oil.
Sauté onions and garlic until tender. If using crunchy vegetables for the recipe, add them after the onions are tender (i.e. zucchini, carrots, broccoli, peppers, etc).
Stir in tomatoes, vegetable broth, oregano and bring to a boil.
Add in pasta (may need to break in half, if pot is too small). Stir until noodles are submerged.
Cook for 8 minutes. Then add spinach, and stir until spinach wilts. Turn off heat.
 Let set 5 minutes and serve (can serve with parmesan cheese).**
Notes: 
* If you do not have whole grain or high fiber pasta or if your kids do not like it, you can any variety you have on-hand.
**You do not need to serve with meat; but you can use chicken, turkey, or lean ground beef.
---
Allergy Warning:
This recipe contains wheat:
If you are allergic to wheat-based pasta; add rice, beans, or any gluten-free pasta alternative in its place.
---
Cut Down on Choking:
For kids 2- 4 years old, serve food in the following ways:
Cut all pieces of the noodle dish into bite-sized, half-inch pieces.