Smooth and creamy with a kick of spice!
Recipe Makes: 4 servings
Serving Size: 1/4 of recipe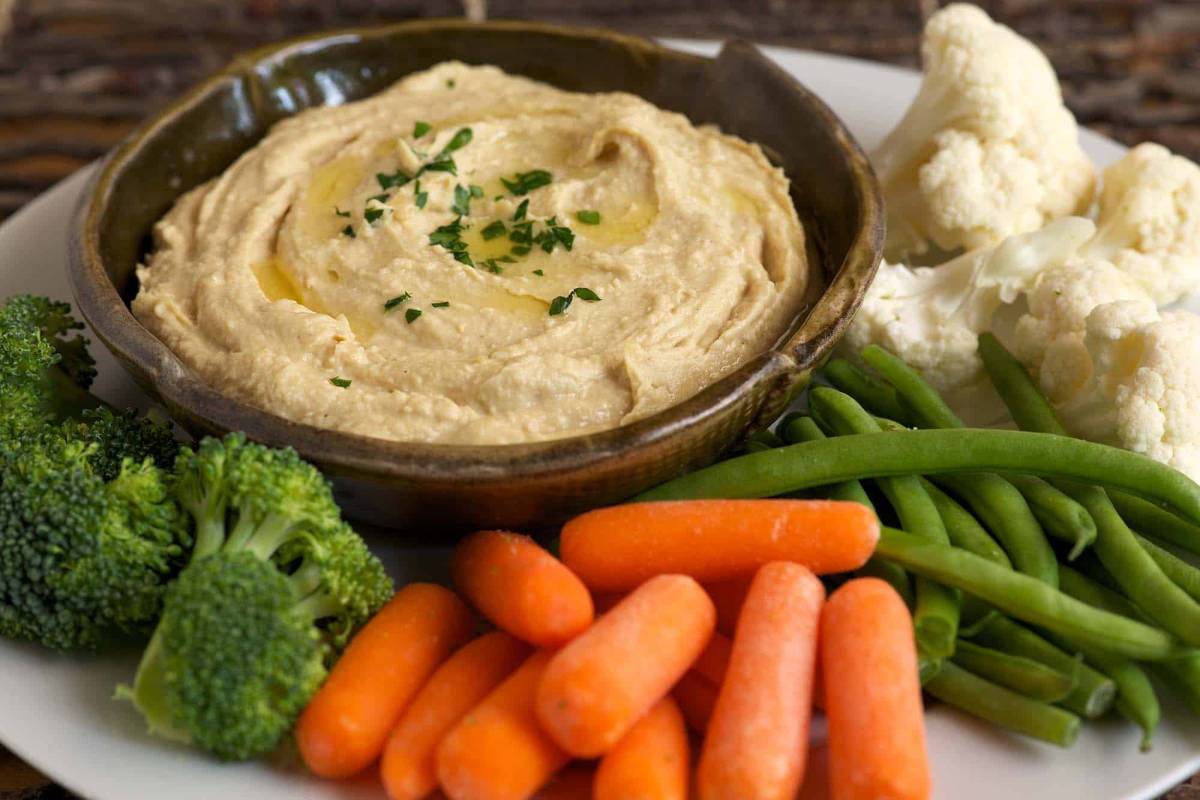 ---
Ingredients:
1-2 garlic cloves, minced (or 1/8 teaspoon garlic powder for every clove you choose to use.)
1/4 cup low-fat, plain yogurt*
½ tablespoon white vinegar
1 teaspoon cooking oil (vegetable, olive or canola oil)
1/4 teaspoon salt
1/4 teaspoon pepper
¼ teaspoon hot sauce
1 15-ounce can of white, red, garbanzo or black beans; drained and rinsed (or 1.75 cups cooked beans)
pita chips, crackers, carrots or other vegetables for dipping
---
Directions:
Place the beans in a microwave-safe bowl, and heat them for about 30 seconds.
Mash the beans with a fork until it is all the same consistency.
Add the rest of the ingredients and stir.
If the dip is too thick, slowly add water, a tablespoon at a time, until it is the consistency you want.
Serve at room temperature with pita chips, crackers, carrots or other vegetables.
---
Allergy Warning:
This recipe contains milk.
*If you are allergic to milk-based yogurt; try soy, almond, or coconut-based yogurt; or try 1/4 cup peanut, almond, or cashew butter or allergy-friendly soy, pumpkin, and sunflower seed butter.
---
Cut Down on Choking:
For kids 2-4 years old, serve food in the following way:
Spread a very thin layer of dip in dish over chips or any other dish that you are serving.
Thin bean dip with water; chicken, beef or vegetable broth; or try adding extra yogurt.