Everyone will be racing to get a bite of this!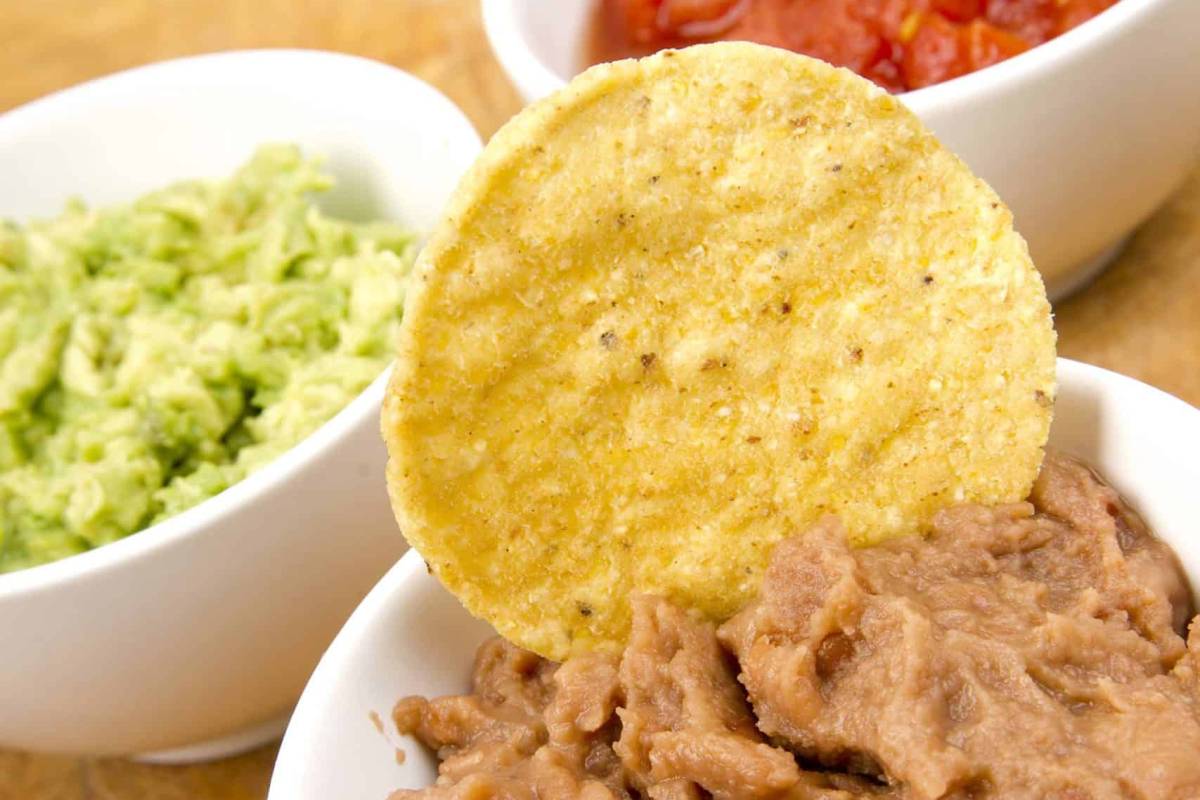 ---
Ingredients:
1 8-ounce package of cream cheese, softened
1 15-ounce can of white, red, garbanzo or black beans; undrained
1 14.5-ounce can diced tomatoes, drained
1 teaspoon garlic powder (or 4 garlic cloves, minced)
1 teaspoon onion powder (or 1/2 cup onion, chopped)
2 cups shredded cheddar cheese (2 cups or 1/4 of the block of USDA block cheese, cubed)*
---
Directions:
Preheat oven to 350ºF.
Spread cream cheese on the bottom of an 8-inch by 8-inch baking or casserole dish.
Spread undrained, canned beans on top of cream cheese.
Drain canned tomatoes, and combine with garlic powder and onion powder in a small bowl. Spoon on top of beans.
Sprinkle with shredded or sliced block cheese.
Bake for 20-25 minutes or until cheese is melted and bubbly.
Notes:
Serve hot with tortilla chips, celery, carrots, or your favorite vegetable.
"Minced" means to cut or grind into very small pieces.
If you use USDA block cheese, do not try to grate it. Cube so it melts easily.
Healthier low-fat, reduced-fat, and low-sodium options for cream cheese, cheese and beans can be used within this recipe.
---
Allergy Warning:
This recipe contains milk.
*If you are allergic to milk-based cheese, try soy-based cheese or other dairy-free alternatives.
---
Cut Down on Choking:
This recipe is not recommended for kids under the age of 4.