Sensational Six-Layer Dinner
Be the star of the party with this rock star recipe!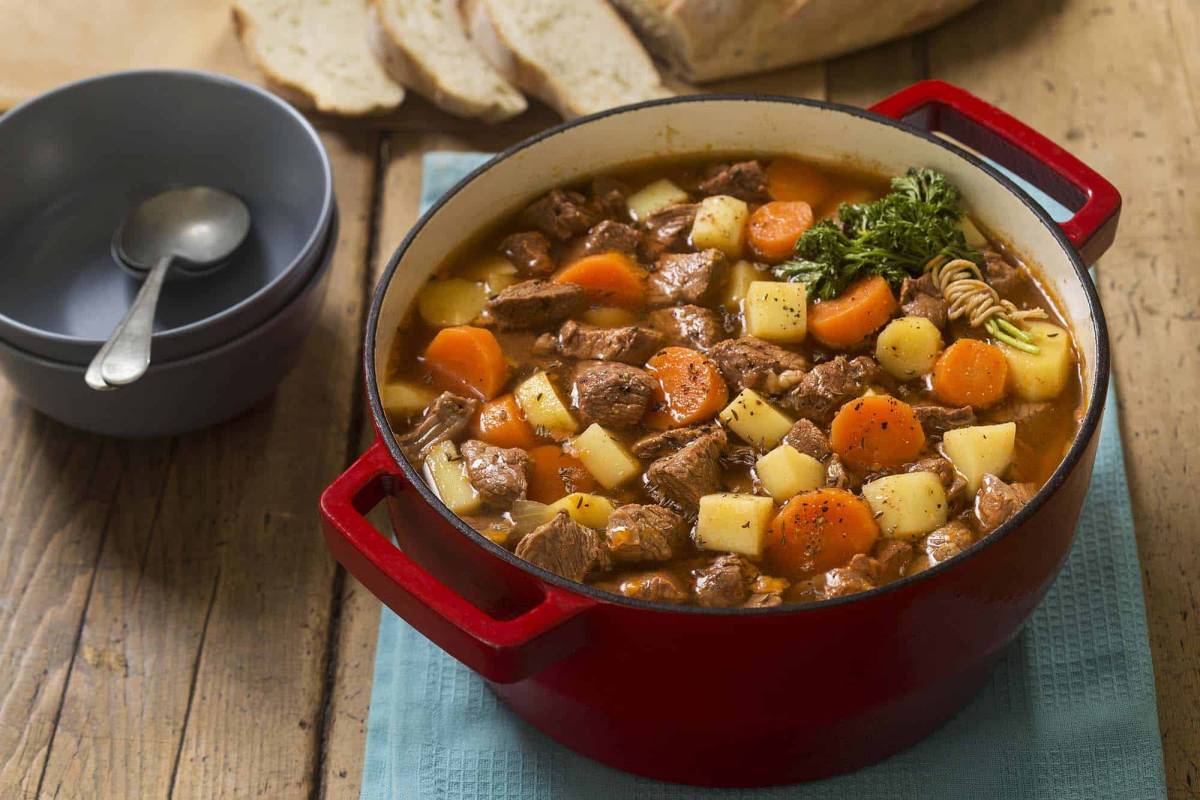 ---
Ingredients:
non-stick cooking spray
2 potatoes (medium, sliced)
2 cups carrots (sliced)
1/4 teaspoon black pepper
1/2 cup onions (sliced)
1 pound ground beef (browned and drained)
1 1/2 cup green beans (fresh or canned and drained)
1 can tomato soup
---
Directions:
Lightly oil baking dish with cooking spray.
Layer ingredients in order given. Cover.
Bake at 350°F for 45 minutes or until tender and thoroughly heated.
Uncover, and bake 15 more minutes.
Note: 
For variation, use peas or corn instead of green beans.
Use your favorite cream soup instead of tomato soup.
---
Cut Down on Choking:
For kids 2- 4 years old, serve food in the following ways:
Skin both potatoes.
Cut vegetables into 1/2-inch portions.
*Picture from Pinterest.com