Yummy vegetables with a kick!
Serving Size: 3/4 cup
Recipe Makes: 6 servings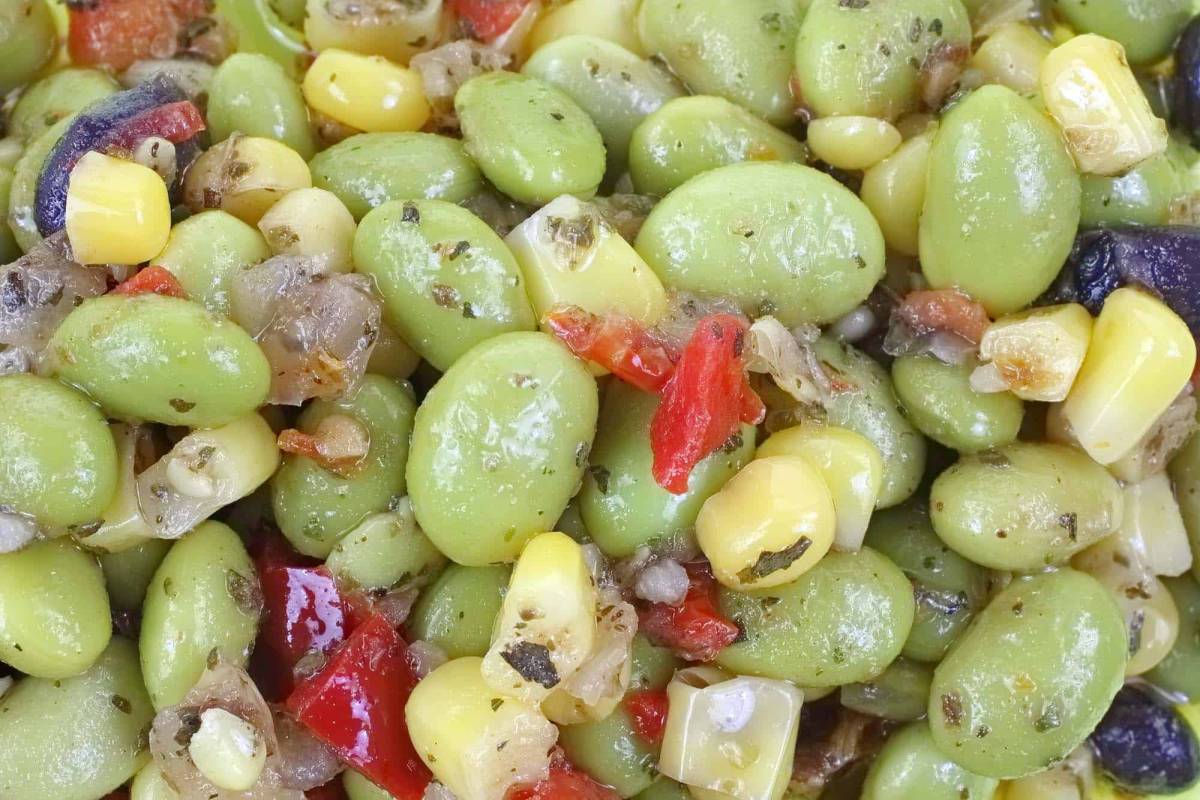 ---
Ingredients:
1/2 pound lean, ground beef (or 1/2 of a 24-ounce can of canned USDA beef, drained and fat removed)
1 cup frozen lima beans, thawed and drained
1 15-ounce can whole kernel corn, drained and rinsed
1 14.5-ounce can crushed or diced tomatoes, drained
1/4 teaspoon salt
1/4 teaspoon pepper
1/8 teaspoon cinnamon (or nutmeg)
---
Directions:
Brown ground beef in large pan on medium heat for about 15 minutes (skip step for canned beef).
Wash your hands and any surfaces that have come in contact with raw meat.
Drain excess liquid from cooking meat.
Add thawed lima beans, corn, tomatoes, salt, and pepper to pan (If using canned beef, add that too).
Cover and cook on low heat for 5 minutes or until thoroughly heated.
Sprinkle with cinnamon or nutmeg before serving.
---
Cut Down on Choking:
This recipe is not recommended for kids under the age of 4.