This frosty, sweet treat your kids will love!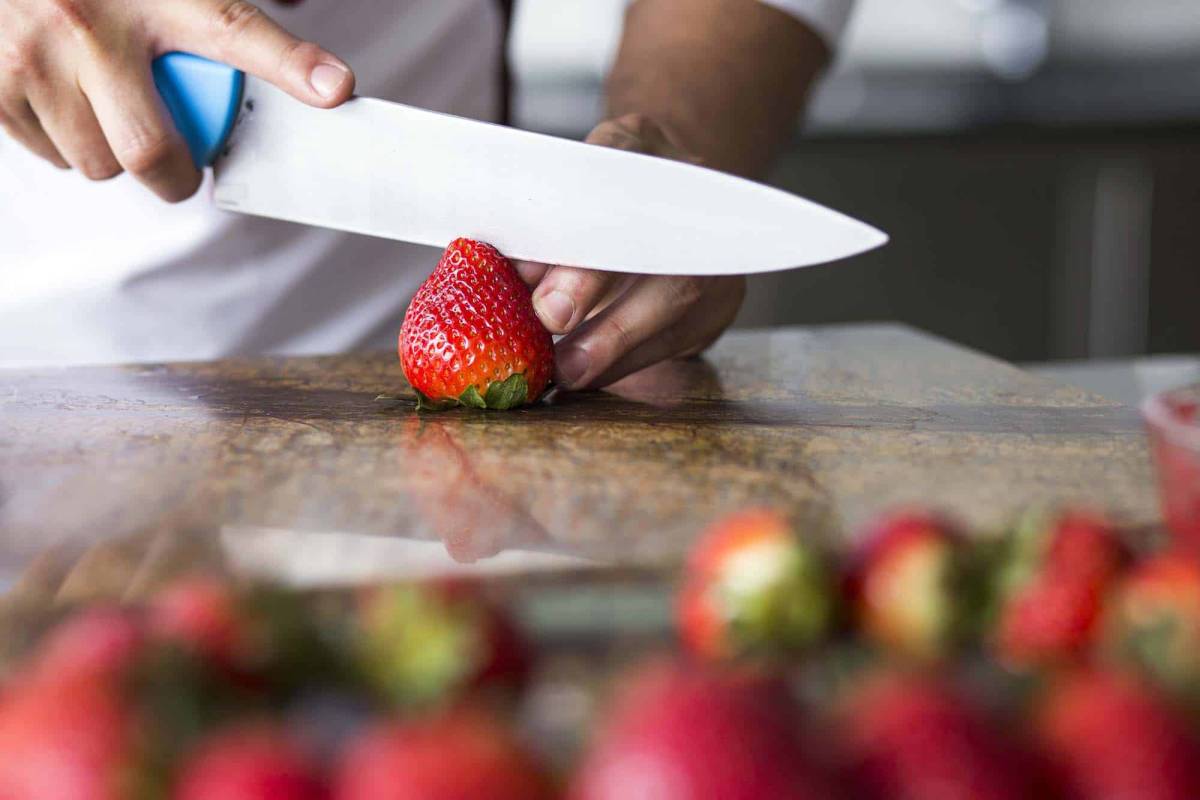 ---
Ingredients:
1 15-ounce can of your favorite fruit packed in water, juice or light syrup.
2 5- to 6-ounce containers of low-fat vanilla or plain yogurt (or plain or vanilla Greek style yogurt)
Utensils
Knife for cutting fruit
Cutting board
Medium or large bowl to hold all ingredients
Large spoon for mixing ingredients
8 3-ounce paper cups
9 plastic spoons
---
Directions:
Drain the water, juice or syrup out of the canned fruit.
On the cutting board, cut the fruit into small bite-sized pieces.
Combine the fruit and yogurt in a medium or large bowl.
Use one of the small plastic spoons to pour this mixture into 8 small paper cups, and put them in the freezer.
After about a half hour, (when everything starts to freeze), push the plastic spoons in the pops to make a popsicle handle.
Freeze them for 3-4 hours, or until the pops are solid.
Remove the cup from the freezer to serve. Do this by placing the bottom of the cup under hot running water for 20 seconds. Then, peel off the paper cup.
Notes: 
Try Greek yogurt.
Use plain low-fat yogurt. Sweeten it with half the juice from the fruit can.
Add zing with a squeeze of lemon juice.
If you have a blender, skip cutting the fruit, and blend all of these ingredients together.
You can serve this recipe like ice cream! Pour the mixture into a container, cover it, and freeze for 3-4 hour or until firm. Thaw for 10 minutes, and scoop it out!
If you select sugar-free yogurt or canned fruits in water for this recipe, be aware that it has artificial sweeteners which are not recommended for kids.
Money-Saving Tips
For a tasty drink, save the leftover fruit juice to mix with other juices.
Buy 1 large container of yogurt, you will get more for your money.
Frozen fruit works in the recipe too!
---
Allergy Warning:
This recipe contains milk.
*If you are allergic to milk-based yogurt; try soy, almond, or coconut-based yogurt.
---
Cut Down on Choking:
For kids 2- 4 years old, serve food in the following ways:
Puree, blend or mash all ingredients in this recipe. Firm, smooth, or slippery foods like canned fruit can slide down kids' throat before chewing.