2018 Recipe Challenge Runner-Up: Healthy Sweet Potato and Pear Mash
Chef Student Evan Ocker ditched the sugar for fruit in this perfect side.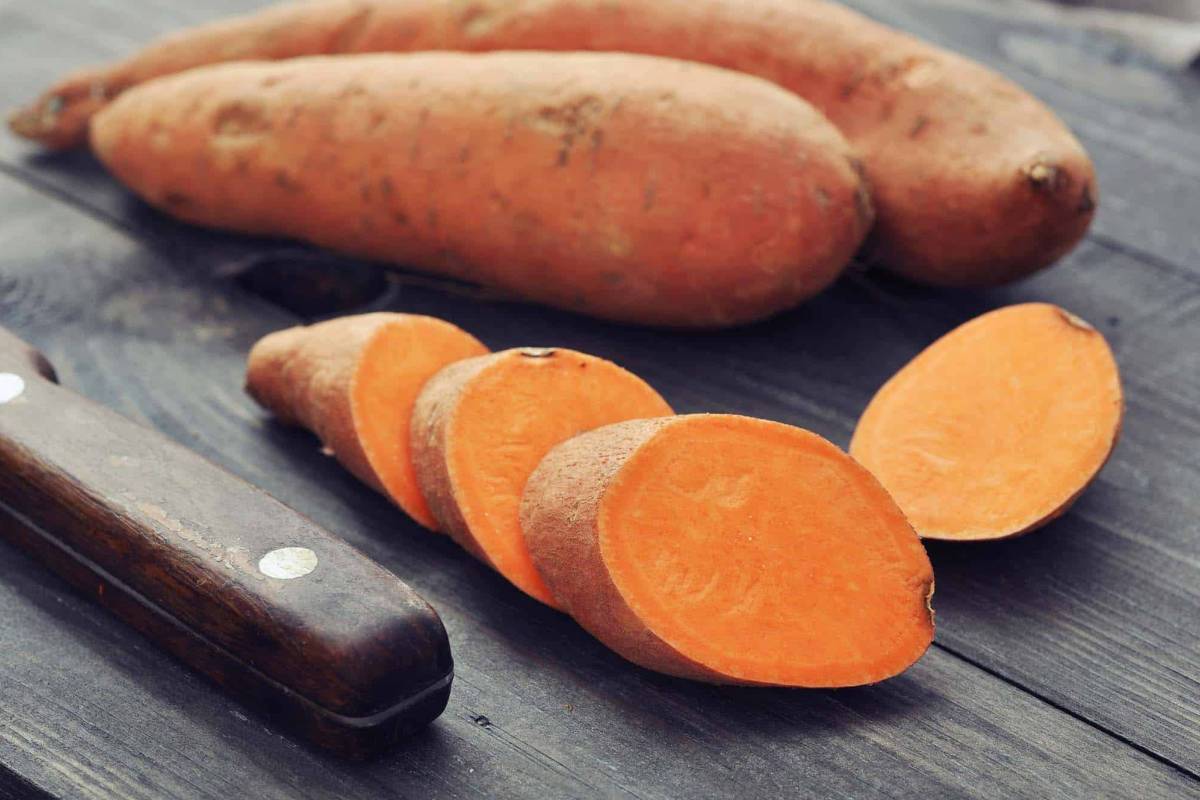 ---
Ingredients:
1 15-oz. Can of Pears in Juice (Or ¾ Cup of Juice and 1 Cup of Fresh Pears, Peeled and Chopped)
2 lbs. of Sweet Potatoes (About 3 Large Sweet Potatoes)
1 Cup (8 oz) Evaporated Milk
---
Directions:
Put pears and juice in saucepan and simmer for 15 minutes on low heat, stirring occasionally. When pears are soft enough, use the back of the stirring spoon to mash pears.
Wash sweet potatoes.
Snip the ends off of the sweet potatoes. Either microwave for 11-13 minutes or boil for 15-20 minutes.  If microwaving, cut small X's on both sides of potatoes to allow steam to escape.
When sweet potatoes are fully cooked and cool enough to handle, press down on the center of the potato so that the insides is pushed through the snips on the ends.
Mix together the pear mixture and sweet potatoes.
Mix in the evaporated milk.
Serve hot.
---
Allergy Warning:
This recipe contains milk:
*If you are allergic to milk; try soy, almond, rice or other dairy-free alternatives.