Low-Calorie, No-Bake Fruit Pizza
No-Bake Yogurt Fruit Pizza may quickly turn into a family-favorite! Try making one with your kids today.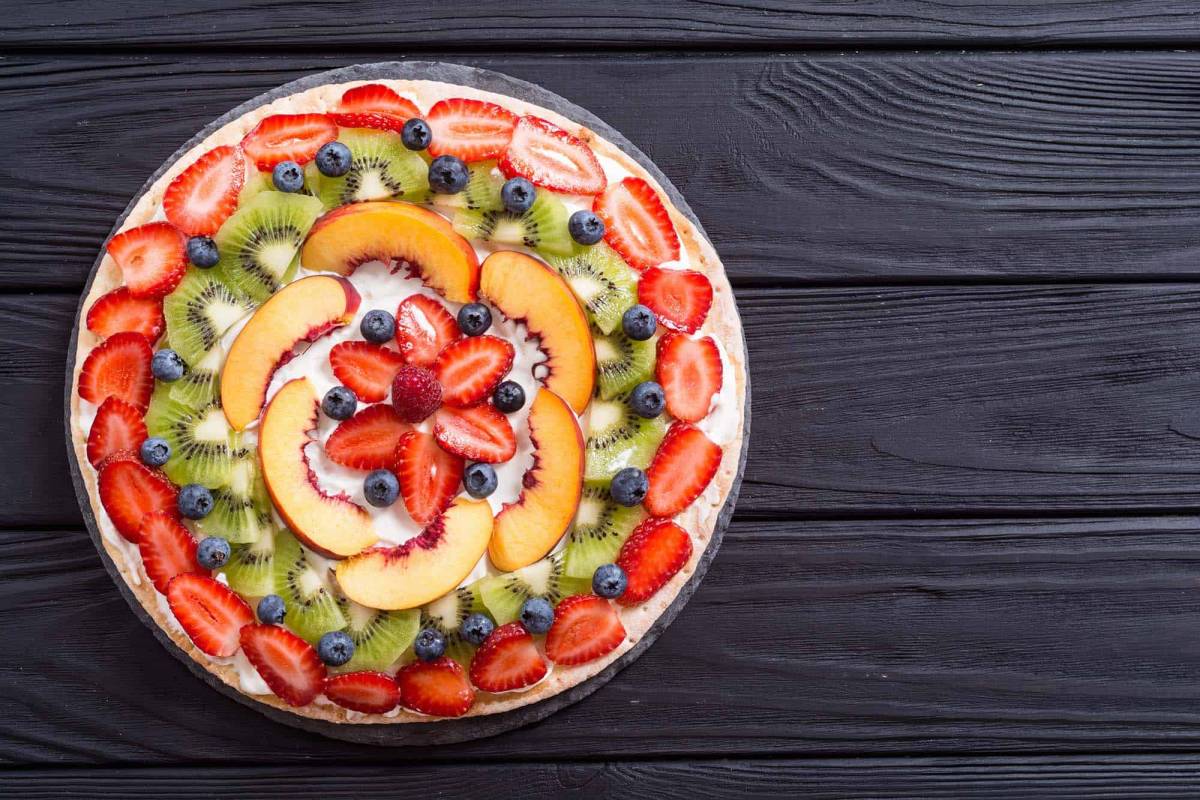 ---
Ingredients:
CRUST:
1, 6-inch whole wheat tortilla*
SAUCE:
1/3 cup non-fat, plain yogurt (about 1/2 of a small, 6 ounce yogurt container)**
1.5 teaspoons brown sugar
1/8 teaspoon cinnamon
TOPPINGS (choose any of the following):
Fresh fruit:  slices of apples, bananas, kiwis, oranges or strawberries; pineapple chunks or blueberries
Canned fruit: slices of peaches, pears, pineapple, or apricots in 100% juice or water
Dried fruit: raisins, chopped prunes, cranberries, cherries, pineapple, or shredded coconut
Nuts: almonds, walnuts, peanuts or any type of nut or seed***
 Other toppings: granola, mini chocolate chips, or cinnamon
Note: If you don't have measuring cups for the following ingredients, look to our measurement and cooking terms website for tips.
---
Directions:
In a small bowl, blend the non-fat yogurt, brown sugar and cinnamon.
Spread the yogurt mixture on a tortilla.
Add the toppings of your choice! Cut the tortilla in half and enjoy!
---
Allergy Warning:
This recipe contains wheat, tree nuts, peanuts and milk.
*If you are eating wheat- or gluten-free, you can use corn tortillas or other gluten-free options.
**If you are allergic to milk-based yogurt; try soy, almond, or coconut-based yogurt.
***If you are allergic to tree nuts and peanuts, choose allergy-friendly pumpkin and sunflower seeds.
---
Cut Down on Choking:
For kids 2-4 years old, serve food in the following way:
Cut pizza into finger foods that your child can handle.
Peal apples or other fresh fruit
Cut the fruit into 1/4-inch pieces.
Skip the dried fruit.
Grind nuts and seeds.