We bring coleslaw back into fashion with this lighter, fruitier version!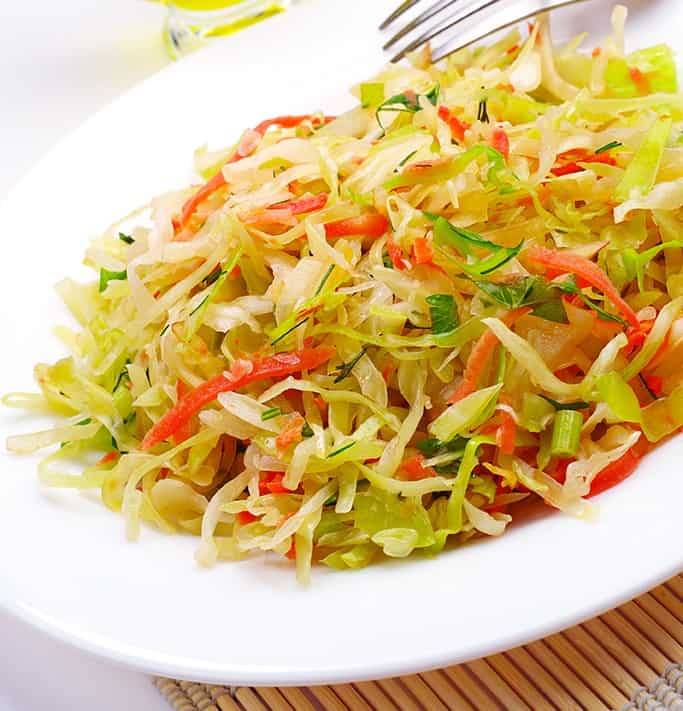 ---
Ingredients:
2 cups cabbage
1 carrot (medium, grated)
1/2 green pepper (chopped)
1 apple (chopped)
5 tablespoons yogurt, low-fat*
1 tablespoon mayonnaise, low-fat**
1 teaspoon lemon juice
1/4 teaspoon dill weed
salt and pepper to taste (optional)
---
Directions:
Wash the cabbage. Cut it into fine shreds until you have 2 cups of cabbage.
Peel the carrot. Grate it with a grater.
Chop half a green pepper into small pieces.
Remove the core, and chop the apple.
Put the cabbage, carrot, green pepper, and apple in a large mixing bowl. Stir together.
Put the yogurt, mayonnaise, lemon juice, and dill weed in a small bowl. Stir together to make a dressing. Add optional salt and pepper.
Pour the dressing over the salad. Toss to mix.
---
Allergy Warning:
This recipe contains milk and eggs. 
*If you are allergic to milk-based yogurt; try soy, almond, or coconut-based yogurt.
**Mayonnaise contains eggs. If you are allergic, choose an egg-free or vegan option. You can also switch 1 tablespoon of mayonnaise within the recipe for 1 more tablespoon of yogurt.