Try out all sorts of flavors. Make this fruitie smoothie your own.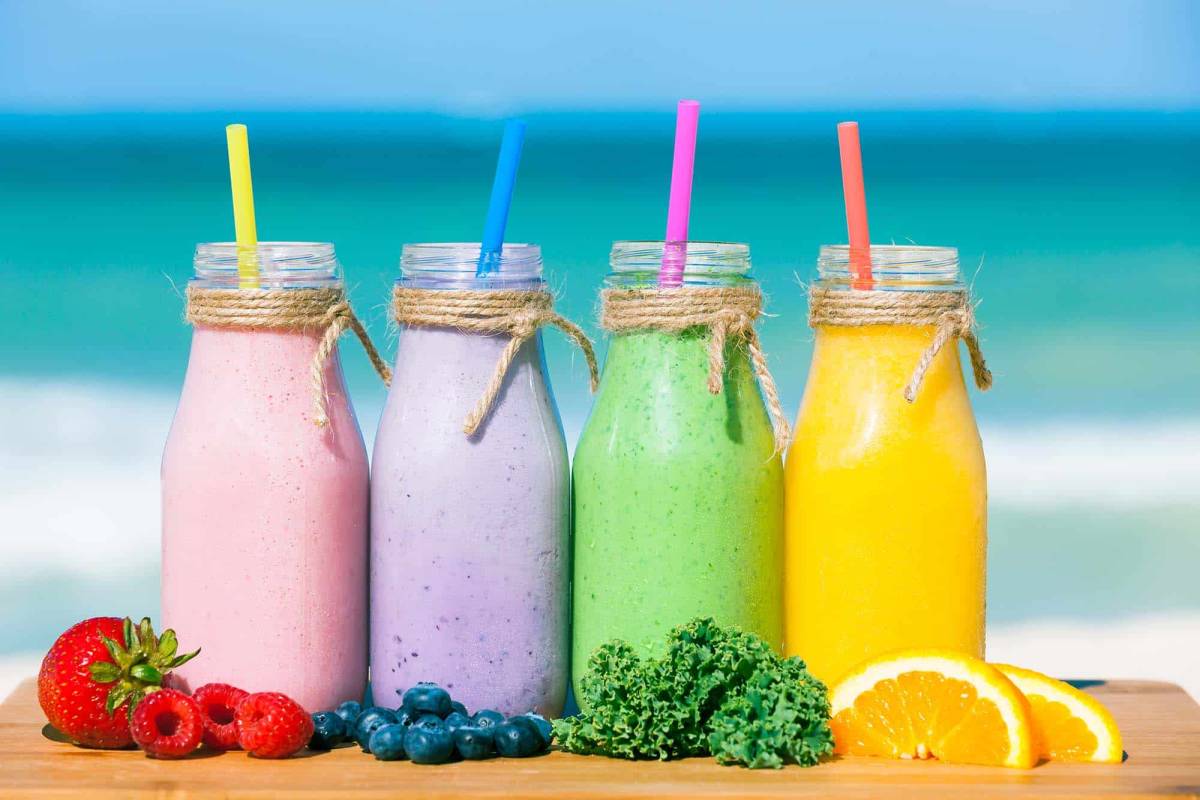 ---
Ingredients:
1 banana (large)
1 cup fresh mango or peaches, peeled and chopped (or canned and drained)
1 cup frozen berries (fresh works too)
 1 cup pineapple; fresh, frozen or canned and drained
1 8-ounce container vanilla yogurt, low-fat*
1/2 cup any variety of fruit juice
1 handful bean sprouts, spinach or other greens (optional)
3 tablespoons sugar
---
Directions:
Put all ingredients in a blender.
Blend on high until smooth.
Pour into 4 glasses. Serve right away.
---
Allergy Warning:
This recipe contains milk.
*If you are allergic to milk-based yogurt; try soy, almond, or coconut-based yogurt.