A savory, tangy, and sweet honey mustard glaze turns ordinary pork chops into a flavorful meal!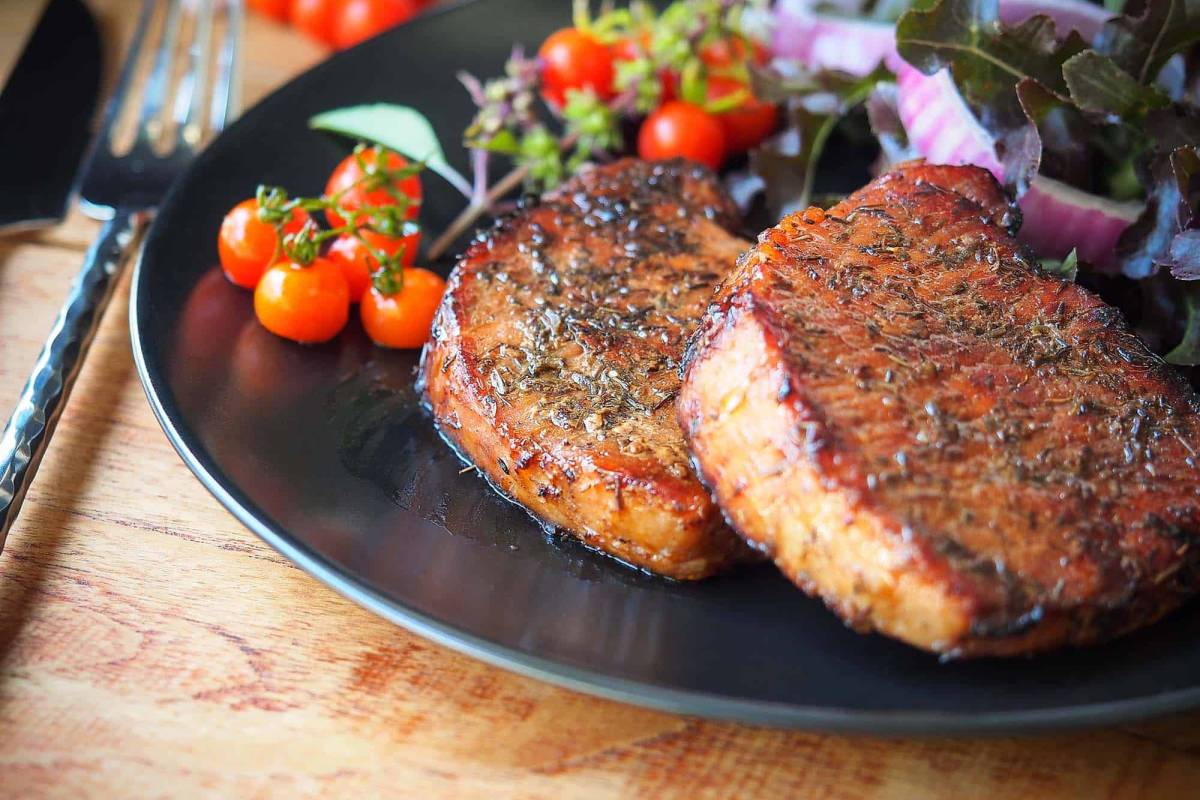 ---
Ingredients:
1 tablespoon cooking oil (vegetable, canola, or olive oil)
4 top loin pork chops (1.5-1.75 pounds bone-in pork chops or 1.10-1.25 pound boneless pork chops)
1/3 cup orange juice
1 tablespoon soy sauce *
2 tablespoons honey mustard
---
Directions:
Heat oil in large skillet on medium heat. After it heats for a minute, add chops. Brown on both sides, cooking for about 3 and 1/2 to 5 minutes on each side.
Add orange juice, soy sauce, and honey mustard to the pan, and stir.
Cover the pan, lower the heat to medium-low or low.
Cook for another 6 to 8 minutes, and flip the meat half way through this time. Continue cooking chops until they are done.
The best way to tell the pork chops are done is when they reach an internal temperature of 145 degrees. They should be firm, browned on the outside, mostly white on the inside but could have a little pink inside too.
Notes: 2 tablespoons of honey mustard can be substituted with:
1 tablespoon honey and 1 tablespoon prepared mustard
1 tablespoon of maple or table syrup and 1 tablespoon of prepared mustard
Instead of mixing the honey or syrup with 1 tablespoon of prepared mustard, 1 teaspoon dried mustard can be used.
---
Allergy Warning:
Contains soy and wheat.
*If you are allergic to gluten in the soy sauce, tamari is an allergy-friendly alternative.
---
Cut Down on Choking:
For kids 2-4 years old, serve food in the following way:
Cut pork chops into 1/2 inch pieces.