Satisfy your cravings with the savory beef and spice from the chili powder! Does this soup say, "Dinner!" to you?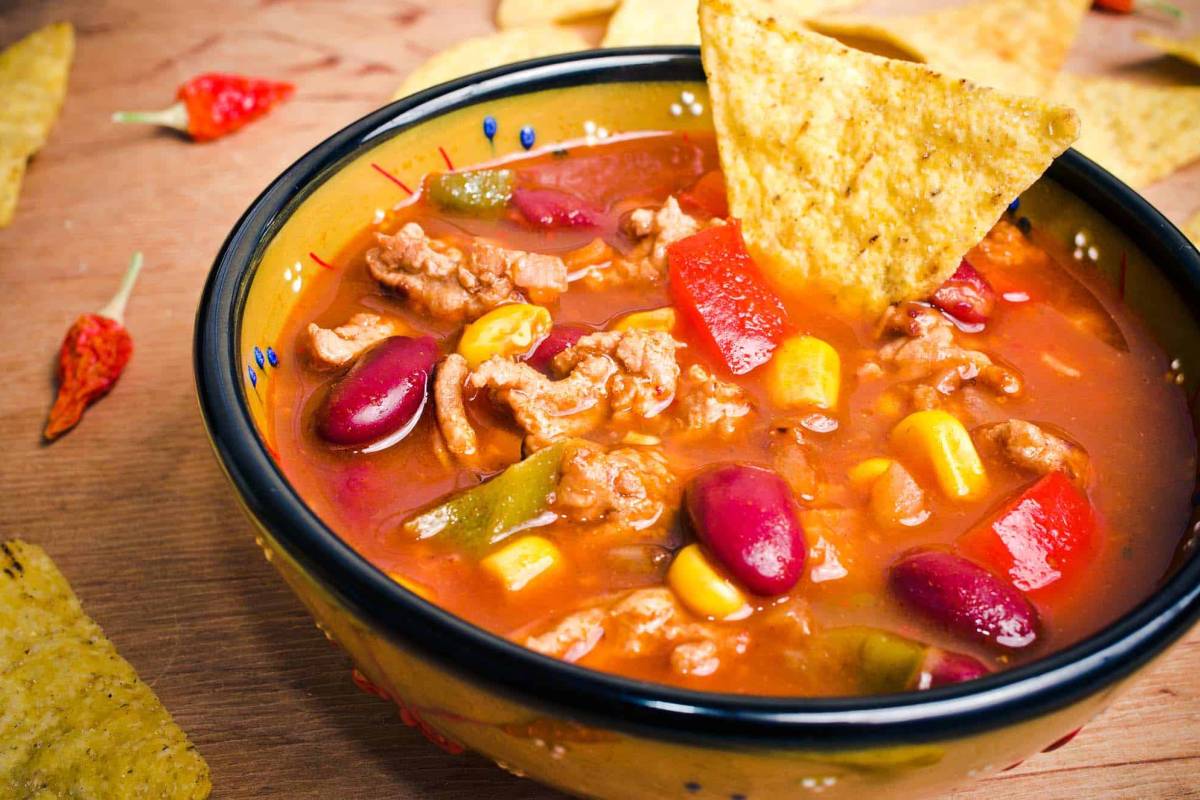 ---
Ingredients:
1 pound ground beef (or 3-4 cups turkey or chicken, cooked and shredded)
2 14.5-ounce cans diced tomatoes
2  15.5-ounce cans corn, rinsed and drained
2 15.5-ounce cans red kidney beans, rinsed and drained
1 1.25-ounce package of low sodium taco seasoning (about 6 teaspoons)
1/3 cup water
Salt and pepper to taste (optional)
---
Directions:
Cook meat in a pot over medium heat until brown (Skip step with cooked turkey or chicken).
While meat is cooking, open all canned items. Drain and rinse them within a strainer. Then place these items into the pot in which you plan to cook the soup
Put meat in a strainer to drain fat. Rinse with hot water.
Mix all the ingredients in a pot, and cook on low for an hour.
---
Cut Down on Choking:
For kids age 4 years old and younger, serve food in the following way:
Take the beans and corn out of the portion you serve the children. Whole beans and corn kernels can be choking hazards.