Satisfy cravings with this healthy, fun treat full of wholesome ingredients. Make it look like a butterfly too!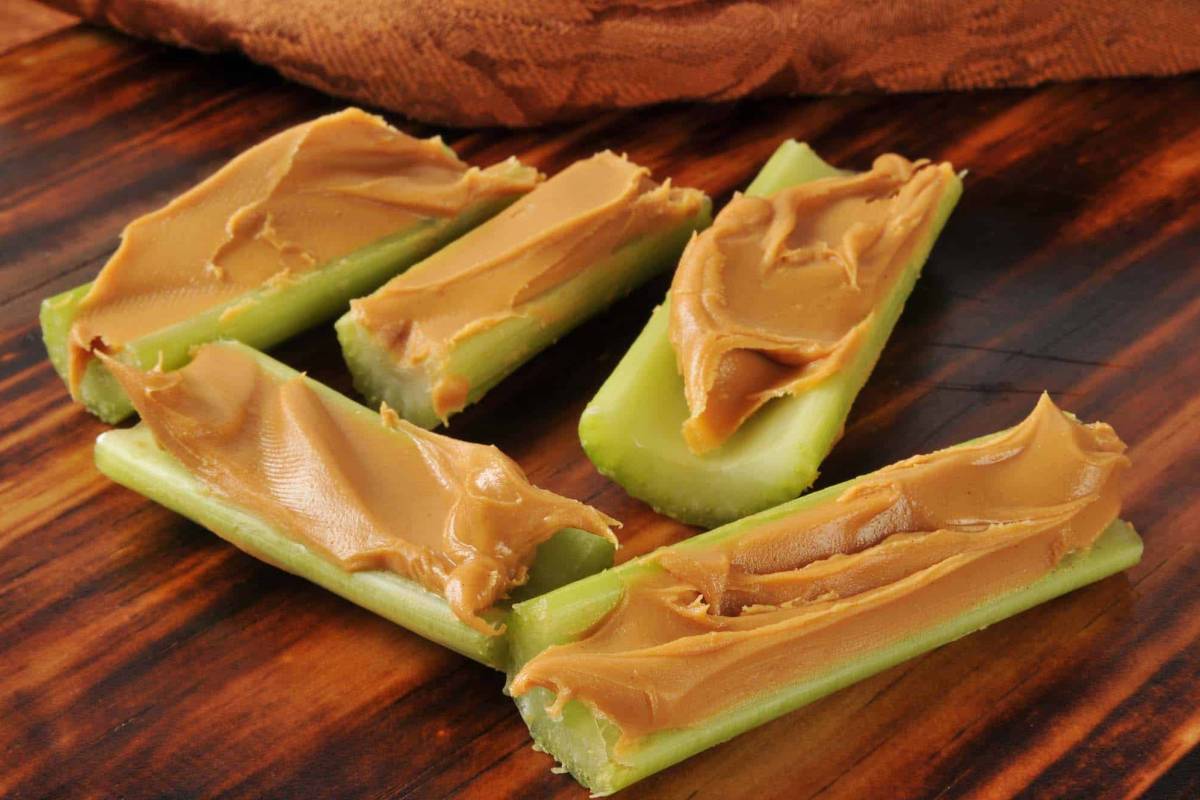 ---
Ingredients:
3 celery stalks
6 tablespoons creamy peanut butter, nut butter or seed butter*
12 circular, whole wheat crackers**
3 tablespoons of peeled, half-inch pieces of fruit—like apple pieces or quartered banana slices
---
Directions:
Wash hands and cooking area.
Clean celery with vegetable brush under cool running water.
Cut each celery stalk crosswise into two pieces.
Fill center of each celery stick with one tablespoon of nut or seed butter. Th is is the body of the butterfly.
Grab two circle crackers. On each side of the butterfly body, use a cracker to form the wings. On the first side, stick one cracker into the peanut butter, nut butter, or seed butter to make it stick upwards. This cracker is the first wing. Do the same thing on the other side of the butterfly to form the second wing.
Use the tiny pieces of fruit to make the face of the butterfly.
---
Allergy Warning:
This recipe contains peanut or nut butter and wheat.
*Instead of peanut butter, choose from these nut butter spreads: almond, and cashew or allergy-friendly soy, pumpkin, and sunflower seed butter.
**If you are allergic to wheat or gluten, try any wheat-free or gluten-free cracker alternative.
---
Cut Down on Choking:
For kids 2- 4 years old, serve food in the following ways:
Cook celery until it's soft, so you can pierce it with a fork. Then, cut it into sticks.
Mix in applesauce with peanut butter to spread thinly on the celery.
Make sure the crackers dissolve or break up easily in your child's mouth.
Crackers that are hard to chew are choking hazards.
*Picture from Pinterest.com