Back to School
Pennsylvania families are preparing to go back to school and need support with meal planning, packing lunches, after-school snacks, and more! Be Healthy PA is here for you!
Healthy eating is important at every age. Eat a variety of fruits, vegetables, grains, protein foods, and dairy or fortified soy alternatives. When deciding what to eat or drink, choose options that are full of nutrients and limited in added sugars, saturated fat, and sodium.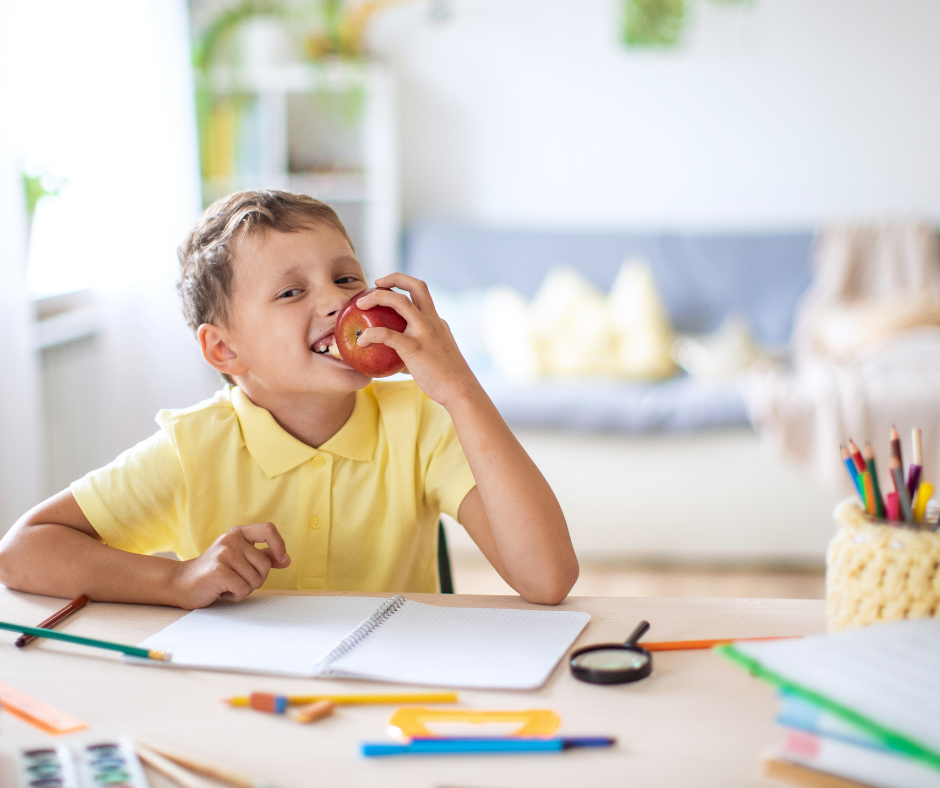 Snacks
Healthy Eating Tips
Try to limit foods like cookies, candy, frozen desserts, chips, and fries, which often have a lot of sugar, unhealthy fat, and salt.
For a quick snack, try recharging with a pear, apple, or banana; a small bag of baby carrots; or hummus with sliced veggies.
Don't add sugar to your food and drinks.
Drink fat-free or low-fat milk and avoid sugary drinks. Soda, energy drinks, sweet tea, and some juices have added sugars, a source of extra calories. The 2015-2020 Dietary Guidelines External link call for getting less than 10 percent of your daily calories from added sugars.
Here are a few ideas for healthy after school snacks:
Fruit kabobs make a colorful and fun snack that kids can help prepare.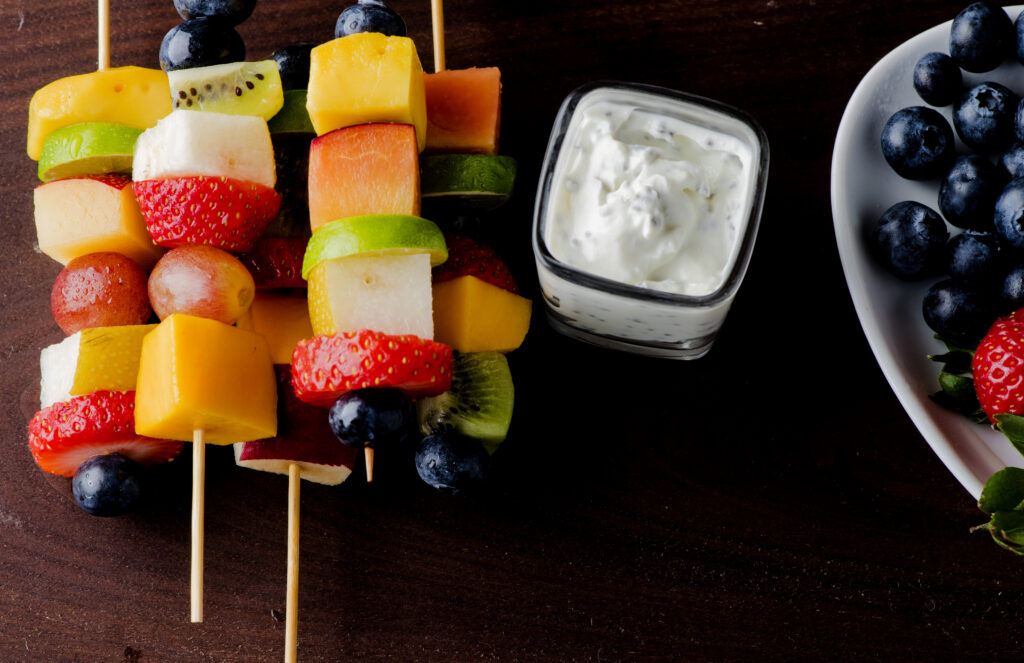 Enjoy these delicious muffins for breakfast any time of the year using canned pumpkin and frozen cranberries.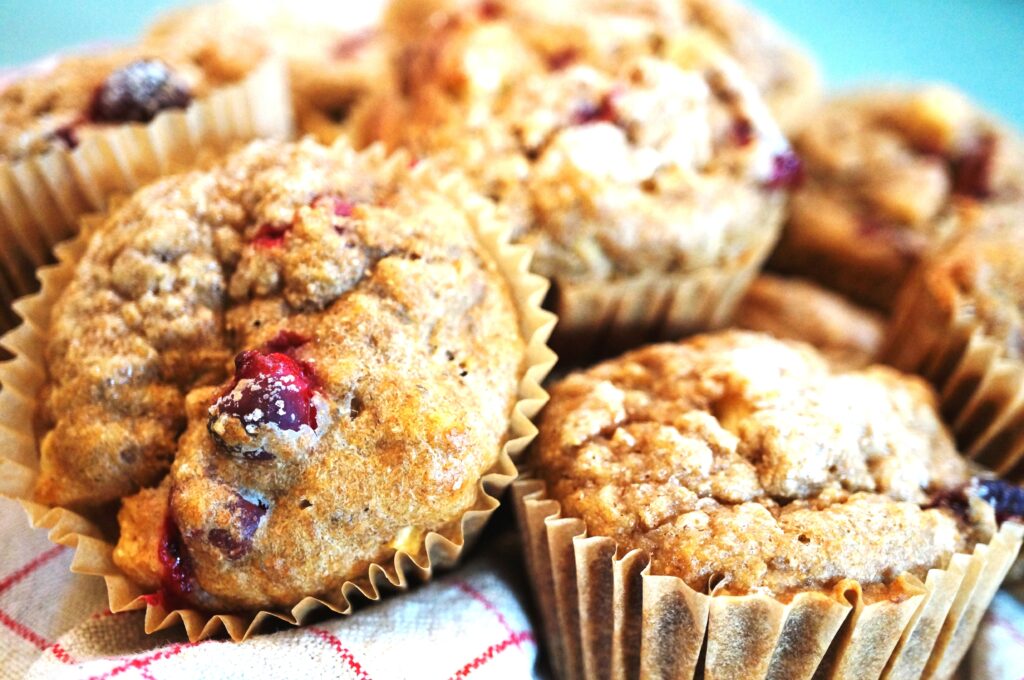 Mealtime Tips
Enjoying a meal together is a great way to connect with your family. Here are some mealtime tips to try: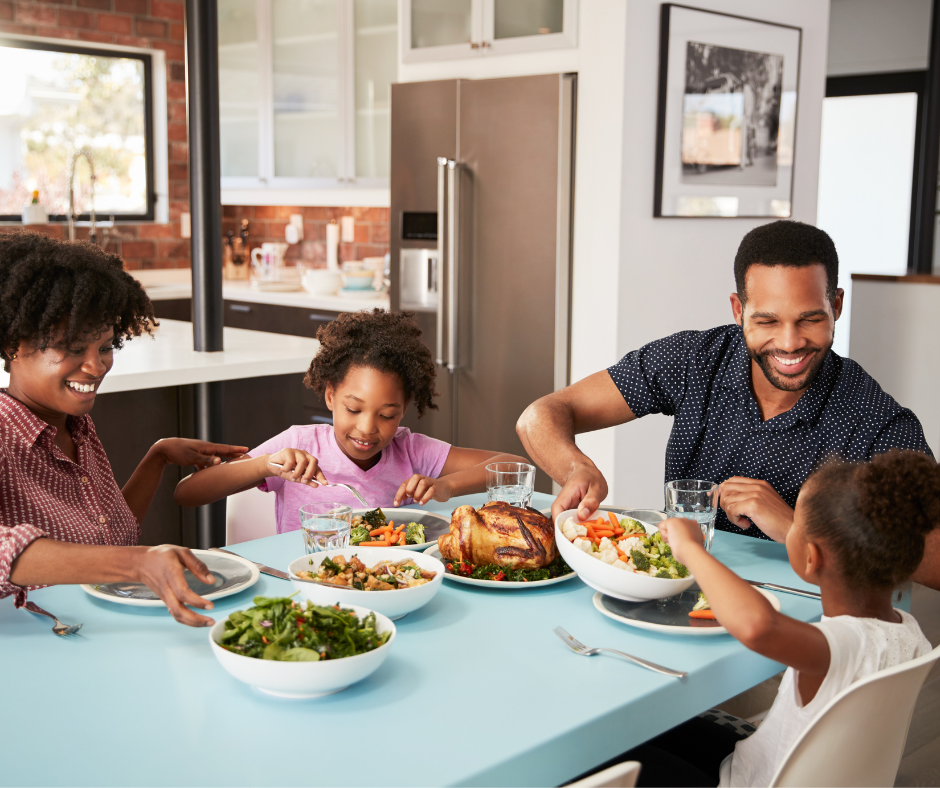 Remove distractions by turning off the TV and making a phone "parking spot" away from the table.
Have everyone share what they did during the day. What made you laugh or what you did for fun?
Try new foods at home. Kids need many opportunities to taste new food to "get used to it."
Have adults and older kids talk about the color, feel, or flavor of foods. It'll make them sound more appealing to younger kids that may be picky.
On nice days, opt for a change of scenery. For example, go to a nearby park for a dinner picnic.
Picnic Season
Visit our Recipes page and learn how to make this healthy, Soul Healthy Cornbread, and get some more ideas to create tasty recipes.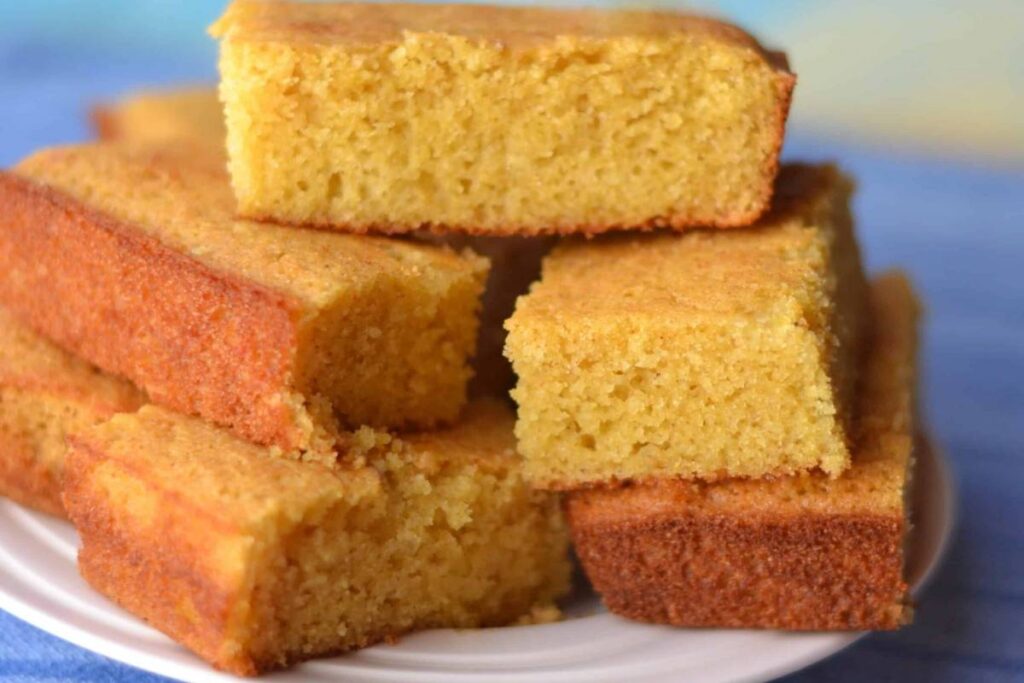 Seasonal Produce Guide
Summer is upon us and is a great time of the year to enjoy the foods that are grown locally and in season. Learn what fruits and veggies are available and learn what foods your family may learn to enjoy with special recipes by utilizing this Seasonal Produce Guide today.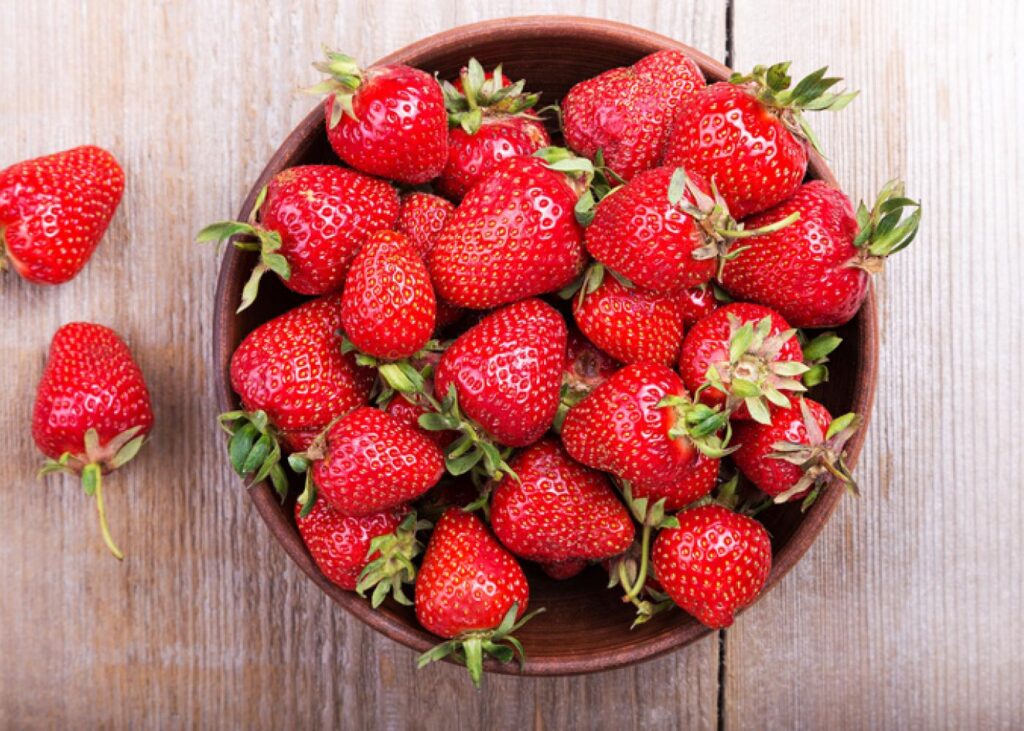 Visit your Farmers' Market
Learn more about accessing fresh fruit and veggies in your area!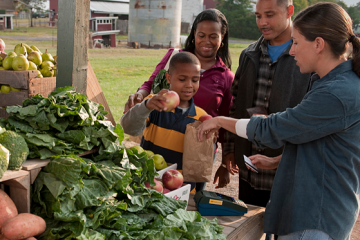 Summer Meal Sites
Food is available for those in need over the summer months.