Health Promotion Council's Healthy Pantry Toolkit
About the toolkit: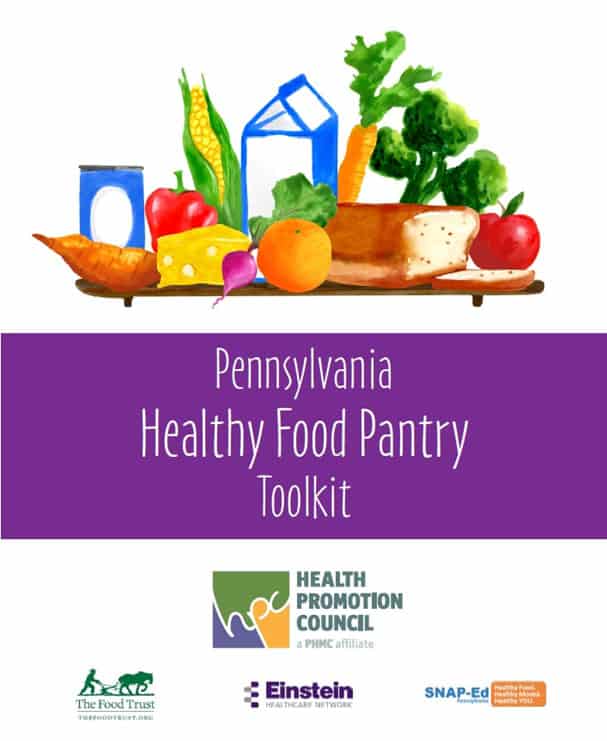 The Healthy Pantry Toolkit has been created for Pennsylvania residents with limited resources. It's popular in food banks, food pantries, health clinics affiliated with food pantries, and Community Action Agencies. It's used in the Expanded Food and Nutrition Education Program (EFNEP), Supplemental Nutrition Assistance Program – Education (SNAP-Ed), and many other programs.
By getting to know how a pantry works; understanding how to empower pantry staff toward healthy, positive changes; providing consistent nutrition messaging; and giving out nourishing foods – you can assist food pantry clients in choosing better-for-you options. All this in accordance to people's cultural backgrounds, health needs and taste preferences!
The toolkit features:
Cultural fluency concepts
Recommendations for nutrition educators
Foods to Encourage
MyPlate messaging and food groups
Nutrition concepts to apply in the pantry
Food safety tips
Food demo best practices in a pantries
Health resources for the food-insecure
---
Complete the following form to download the toolkit today.
Healthy Pantry Toolkit Form